In this digital age, a retired carpenter has designed a unique creation: a 2CV Citroen vehicle made of wood.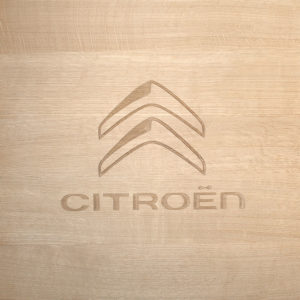 The Citroën 2CV is a front-wheel-drive economy car that was manufactured by Citroën from 1948–1990, that went to sell over 3.8 million units. A 1953 technical review in Autocar mentioned "the extraordinary ingenuity of this design, which is undoubtedly the most original since the Model T Ford."
The journey to create the #Wooden2CV took six years of hard work, dedication and talent of a passionate and single individual, Michel Robillard.
With the help of its new ad agency TRACTION, Citroën has decided to pay tribute to this incredible creation by entering it into the brand's digital Hall of Fame, the Citroën Origins platform. On August 21st, the wooden 2CV created by Michel Robillard has officially joined all the legendary vehicles of the brand, such as the Traction, the DS or the Mehari, into the virtual museum.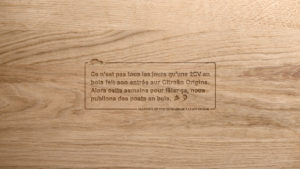 To celebrate this event, the social media accounts of the brand will receive the wooden treatment. For five days, from August 21st to August 25th, the profile pictures, the cover images and the updates will be made of actual wood.
A renowned carpenter, Pascal Arlot, was brought along to craft a Citroën logo in wood.
This operation marks the first campaign by TRACTION (BETC Group) for its inaugural client Citroën, a brand that looks to the future but doesn't forget its past heritage and legacy.
Source: BETC Group