City Index, a world leader in spread betting, FX and CFD trading, has today unveiled a major new multichannel campaign, 'Master the Market Forces'. The creative push was developed in partnership with Boulder Group, and is the first work to launch since City Index appointed the global marketing, technology and venture group as lead creative agency for the project following a competitive pitch last year.
The campaign, which aims to drive brand awareness and consideration amongst experienced and novice traders alike, sees City Index debut a colourful new brand identity and new positioning as a provider invested in its clients' success – committed to delivering more choice, smarter insight and better value to traders.
The push was developed in response to the fact that the brand's target audience is bored by the stereotypical 'men in suits' that often feature in trading campaigns. In order to demonstrate the way in which City Index' powerful insights, tools and technology help its customers to see things differently, giving them an edge in the ever-changing financial markets, Boulder Group landed on the idea of creating a world where your everyday environment reacts like the markets, through a series of physical and gravitational shifts.
A hero 30-second film follows the journey of a trader as he navigates his way through the ever-shifting environment – noticing objects, buildings, furniture and even the birds in the sky react to the movements of the markets. Initially intrigued, if not a little confused, our hero notices a woman bathed in the omni-colour light of City Index, seemingly at ease with the market forces – casually plucking a floating dim sum from mid-air.
With this our protagonist gains confidence to 'go with the forces', following the light, before leaping into the air to pluck a levitating petal from a tree, symbolising stock selection. As he does so, we snap forward in time. Our hero now fully at ease with the forces as he opens his City Index app and nonchalantly grasps a levitating coffee cup. The ad closes with the new endline, 'Invested in your success'.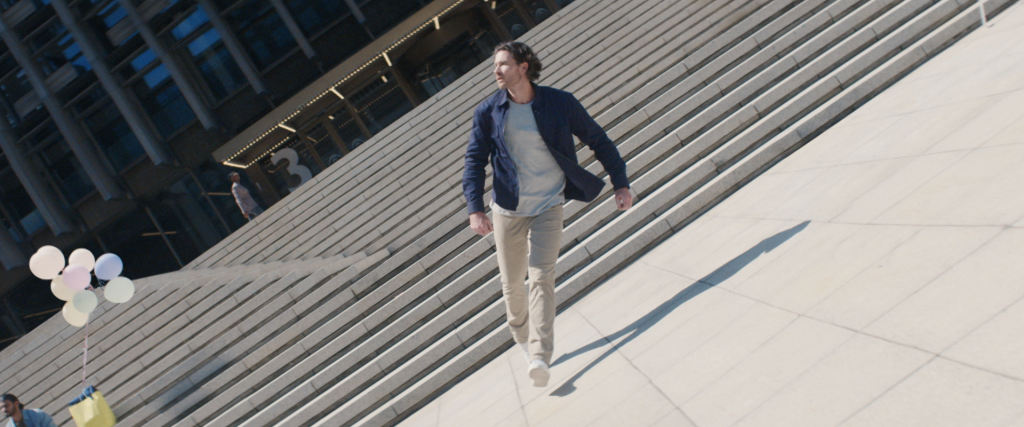 Shot in Cape Town with a crew of over 100 and a cast of 20, the ad's complex concept was realised using a combination of in-camera special effects and visual effects, delivered in partnership with Friend and ManvsMachine.
The spot's cinematic yet hectic world was created by the acclaimed cinematographer Dave Procter. It features an original track by Zelig Sound, which adds drama to key moments, as well as recognition and clarity to smaller, less obvious shifts within the ad's world.
The campaign will run across digital TV, out-of-home, print and social channels in the UK, Singapore and Australia. Media planning and buying is by VCCP Media.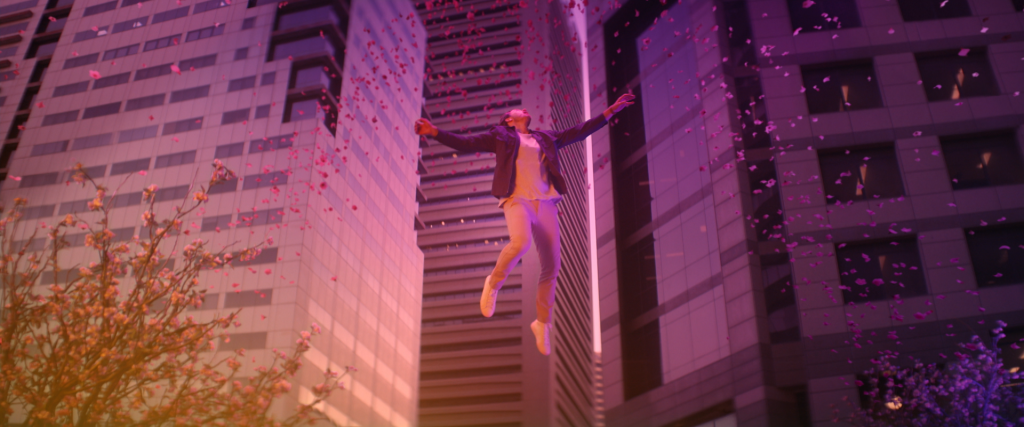 Warren Ruhomon, Head of Marketing, City Index, said: "We're really pleased with the campaign Boulder has helped us to create. It comes at a pivotal time on the back of a significant refresh of our brand, so it was important that we not only made an impact with the creative but that it also reflected the personality of the new, modernised City Index."
James Beveridge, Co-CEO, Boulder Group, added: "We were incredibly pleased to be appointed by City Index as their lead agency for this campaign. It represents so much of what we stand for – working with ambitious brands and injecting emotive and vibrant creative into sectors that are riddled with mediocrity. We also get to draw upon our deep understanding of the financial services customer journey to excite audiences at every interaction.

"This has been a massively ambitious and satisfying project to work on, bringing together a huge team of talented people. We're delighted to be partnering with City Index as they move into this exciting new phase of their evolution. Watch this space, as this one is going to raise the roof."
Source: City Index