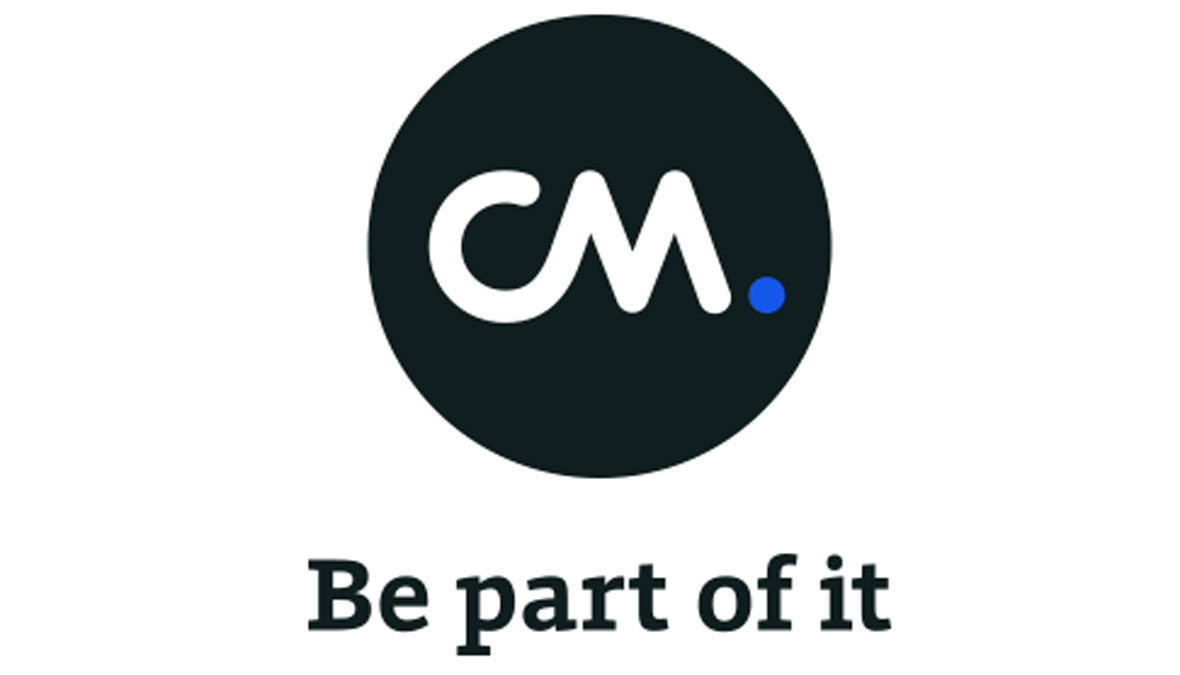 CM Telecom has renewed its positioning, visual identity and website. The new identity is more modern, more suited to the way in which CM has developed itself as a company and what it stands for nowadays. Besides, CM will launch the new website on a new internet address: cm.com
Text, talk, pay, access
Since 1999, CM has grown from a text messaging company to an organisation that makes it possible for companies to reach their customers and consumers via mobile applications. The text message still plays a significant role within CM's service provision but payments, push notifications, online identification, voice messages and ticketing have also been added to the portfolio.
"If you ask people what CM stands for, they'll answer 'the text message'," Chief Marketing Officer (CMO) Joris van der Waart explains. "But CM is much more than that. It has developed into a true mobile business enabler that offers services in the entire mobile spectrum: from sending and receiving text and voice messages to digital identification and authentication and the receipt of payments. This is also the reason why the word 'telecom' is no longer used. We are definitely more than just a telecom company."
'Be part of it'
We can no longer imagine life without mobile devices. On average, we swipe our screens once every six minutes. In 2017, if an organisation wants to play a part in people's lives it needs to be where the consumer is, and that is on the mobile device. CM supplies the technology and the applications that make it possible for organisations to communicate and to interact with consumers and the public and to make payments through the mobile device.
Joris van der Waart: "So as a company, we are also presenting a new logo that suits CM's present identity and positioning better," says the CMO. "The previous logo looked more industrial, more technical. The letters CM were made up of separate parts. In our new logo the letters are connected in a single flowing movement. It shows who we are, what we stand for and what we have to offer people and companies."
New domain name cm.com
Recently, the internet domain CM.com was also acquired by CM. The new house style and the new logo can also be seen on the new website. The new logo and the new internet address also appear on the competition shirts of premier league club NAC Breda, of which CM is the main sponsor.
Source: CM Telecom