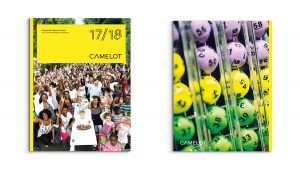 Branding and design agency Spinach have successfully completed the 2017/18 Annual Report for Camelot, operator of the UK National Lottery. Spinach were commissioned by the operator of one of the country's most recognised brands to design its Annual Report for 2017/2018. This is the first fully-designed document of its kind for Camelot in almost 10 years. Additionally, Spinach were tasked to compile and design the company's 2017/18 Corporate Responsibility Report.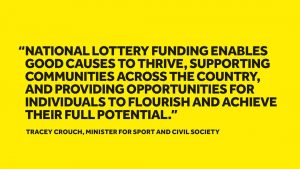 Through their extensive workshops with the Camelot team, Spinach identified the company's mission to "change lives" and the hugely positive impact that The National Lottery has on the lives of people and communities across the UK. Around 95% of the £6.95 billion total revenue generated by The National Lottery in 2017/18 went back to winners and society, with the £1.65 billion raised for National Lottery Good Causes alone – around £30 million every week – funding and supporting an incredible range of projects and charitable organisations, including some of the country's most respected educational and arts programmes.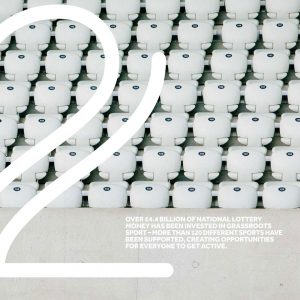 The Annual Report therefore is a showcase for Camelot's extraordinary business model, and the design reflects the diversity of good causes that are at the heart of The National Lottery brand. Spinach has refrained from using playful graphics and the language typically associated with games companies. Instead, the team focused on highlighting Camelot's overarching objective of raising as much money as possible for Good Causes and the amazing projects that have benefited.
Spinach have helped created a brand look that is inclusive and friendly, whilst utilising the rich internal library of photography provided by Camelot. The result is a document that puts the people of the UK front and centre, in the context of a brand that is modern, friendly and diverse.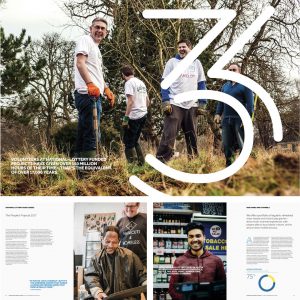 Leigh Banks, Spinach Partner and Director of Branding, said: "The art of a good annual report is to present all the factual information in an engaging and inspiring manner, whilst conveying and reinforcing the brand's reason for being and their core values. I believe we have achieved both in the new Camelot Annual Report."
Rob Dwight, Camelot UK's Head of Media Relations, said: "We're really pleased with the outstanding work Spinach has done for us. Leigh, Adam and Matt and the rest of the Spinach team understood from the outset the story we wanted to tell and how we wanted it to be told – and have produced two fantastic reports that really convey the uniqueness of the National Lottery and the extraordinary good that it does in an engaging and visually-impactful way."
Spinach have now successfully delivered the full-size 2017/18 Annual Report and Corporate Responsibility Report in digital and hard-copy format. The studio also produced a smaller A5 hard-copy format of the Annual Report.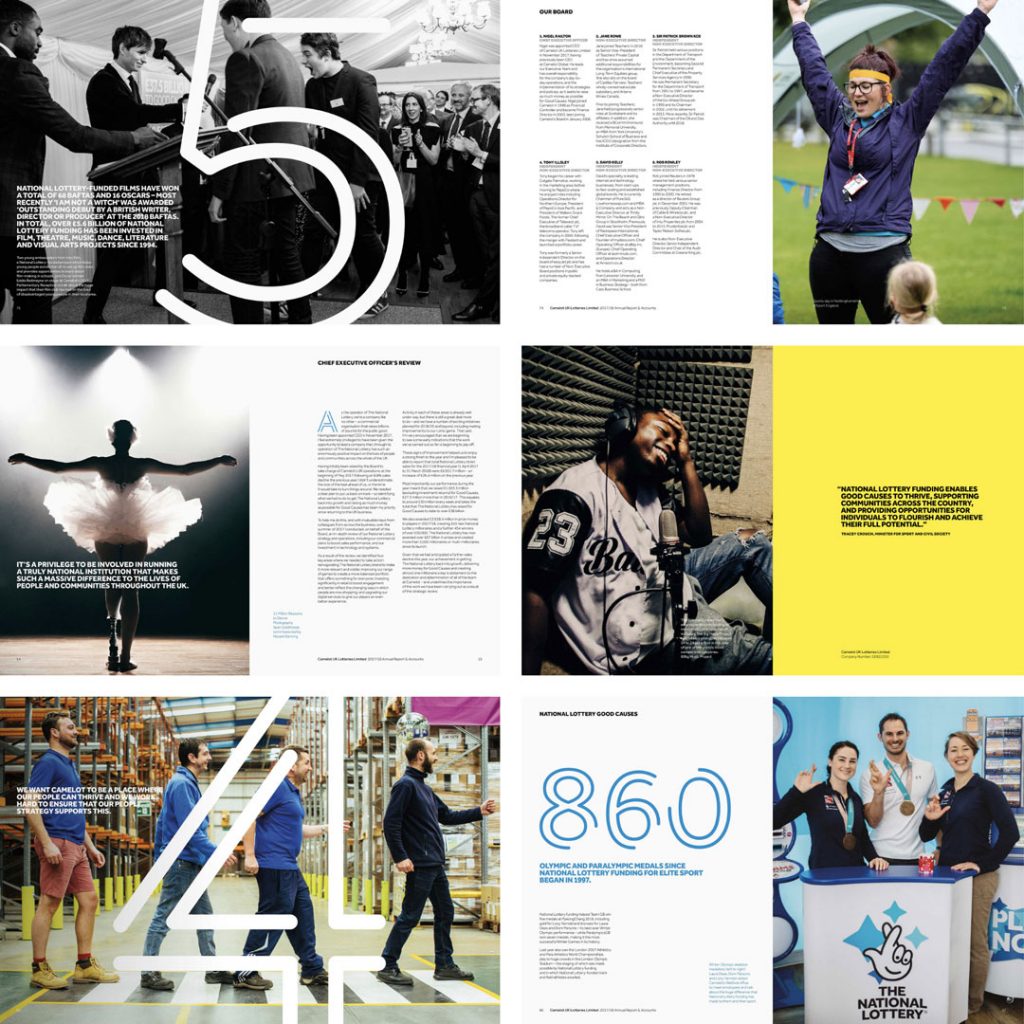 Source: Spinach