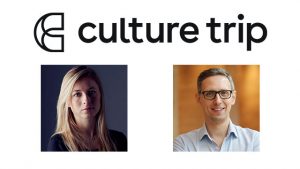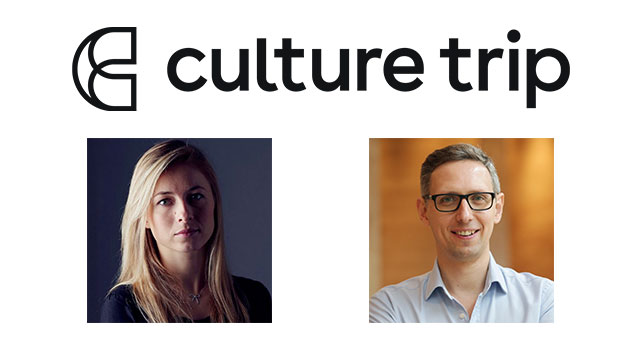 Culture Trip announced the appointment of Dmitry Shishkin and Anne Bourgeois-Vignon to the company's senior leadership team to accelerate editorial and visual content growth.
The travel, media and entertainment start up attracts 18 million monthly users with its mix of inspirational storytelling covering travel and entertainment. The website and app feature articles, videos, photography, illustration and animation that reveal what is special and unique about a place, its people and its culture.
Dmitry Shishkin, formerly BBC News digital development editor, joins as chief content officer and Anne Bourgeois-Vignon, formerly Magnum Photos global digital director, as executive creative director. They will be responsible for all content created by in-house teams and a global network of around 300 freelance creators.
During his time at the BBC, Dmitry was responsible for the digital development of the BBC News websites in41 languages, oversaw significant international expansion with investments in digital products and services as well as innovating editorial content aimed to drive engagement and grow audiences in emerging markets worldwide.
In his new leadership role at Culture Trip, Dmitry will oversee editorial output and operations ensuring the highest standards of quality, driving forward the company's vision to bring the world to everyone and in doing so bring the world closer together.
In her role as executive creative director, Anne will lead on all visual content and creative strategy at Culture Trip, including photography, video, animation and illustration. Previously to joining Culture Trip, Anne was responsible for Magnum's digital publishing strategy since 2015.
While at Magnum, she established the company as a global media brand, celebrating visual storytelling through a Google-DNI funded platform, digital channels, e-commerce and partnerships.
"Culture Trip has grown to the level it is now because our content has fulfilled a need shared by millions of people; to be inspired, entertained or informed. We are uniquely placed to deliver amazing inspirational storytelling at a global scale, alongside more practical planning and booking tools. Dmitry and Anne both have a proven track record of combining editorial, creative, product, commercial and analytical expertise at the highest level. They are a new type of content/creative executive who embody a much-needed new tone and direction in today's business world," said Dr Kris Naudts, Founder and CEO, Culture Trip.
"I was drawn to Culture Trip by its mission and the global expansion plans. Reaching diverse global audiences around the world with engaging and innovative content is exactly what I love doing. It is a very exciting time to be arriving," said Dmitry.
"Culture Trip is committed to showcasing and celebrating creativity globally, supporting the best local talent through meaningful, global stories. I am looking forward to developing innovative ways of connecting creativity and technology," said Anne.
Source: Culture Trip