DFS, the UK's largest sofa retailer and manufacturer, is launching Halo Luxe – an exclusive high-quality leather range of sofas and chairs. The campaign, called 'The Art of Luxury Leather', has been made by independent creative agency krow.
To convey the sheer pleasure of touching a Halo Luxe piece, the film at the heart of the campaign shows a woman's hand stroking the luxurious, artisan leather. Abstract images evoking the warmth and richness of the experience are intercut, leaving viewers wanting to climb through the screen to lose themselves in the luxurious comfort offered by Halo Luxe.
The film runs as a 20-second version on TV and a 30-second edit on video-on-demand services. It is backed by digital out-of-home and press activity, showing images of Halo Luxe furniture in beautiful and inspiring luxurious living rooms. There are also in-store materials and a radio campaign. Media planning and buying is by Mediacom.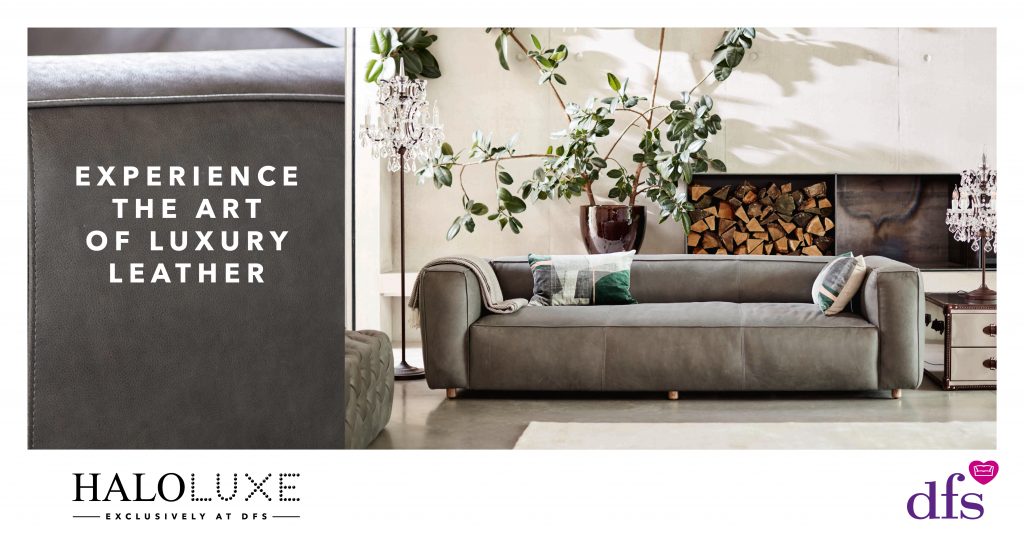 Nick Ashworth, Marketing Director at DFS, said: 
"Halo Luxe provides us with the opportunity to showcase the high quality leather and the traditional craftsmanship that goes into the range, whilst featuring contemporary design. It was crucial that the communications focused on the tactile experience of the soft leathers. It provides us with a fantastic opportunity to broaden our appeal to a wider market.""
John Quarrey, CEO of krow Group, said: "As a brand, DFS are constantly building on their success and looking to widen their product offering. They enjoy pushing creative boundaries and really wanted to make sure the premium nature of the product came across in a differentiating way. As we got to understand Halo Luxe we knew the focus had to be on the experience of its feel. To do justice to the premium leather, we put our minds to bringing that quality to life in as evocative a way as possible."
'The Art of Luxury Leather' is the latest work from krow created to highlight DFS's credentials as the stockist of quality, stylish, handmade seating. It is the only sofa company to have been awarded a British Standard Kitemark™.
Credits
Creative Directors Darryl George and Jon Mitchell
Art Director Jon Mitchell
Copywriter Darryl George
Planning Director Aileen Ross
Senior Account Director Felicity Pelly
Agency Producer Rebecca Forrester
Director/Production Co Yoni Weisberg/Chief Productions
Producer Nick Crossley
Editor Yoni Weisberg
Post Producer/Post House Ben McFarlane/Chief Post
Colourist Paul Willis
VFX Artists Mathur & Marjolaine Lebrassuer
Music Composition Max Perryment
Sound Design Steve Isaac
Media planning/buying Mediacom
Source: krow