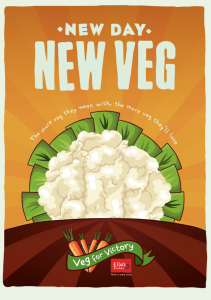 Arena Media has been awarded the account for Ella's Kitchen, the leading baby and toddler food brand.
The win will see Arena Media handle all media planning and buying for Ella's Kitchen, with a focus on digital, specifically on mobile and social media. The client awarded the agency its business without a competitive pitch.
The first brand to bring pouches to the baby food market when it launched in 1996, Ella's Kitchen has become the market leader at a time when the quality of the food that children eat is under the spotlight more than ever.
Sarah Treliving, Managing Director of Arena Media, said: "Ella's Kitchen is one of the defining brands of the 21st century and is a perfect fit for the agency, which lives by the mantra 'Agents of Change for Growth'. Promoting food that is healthy for babies and toddlers and hassle free for parents is a purpose we are thrilled to be a part of. This is also a great endorsement for our Village proposition as Ella's Kitchen is already a partner of our parent company's creative agency. We look forward to working together to produce their most successful campaigns yet."
Mark Cuddigan, CEO of Ella's Kitchen, said: "We are delighted to be working with Arena Media, which extends our successful partnership with Havas London. Their strategic thinking and creative ideas will be a great addition to the team."
Source: Arena Media