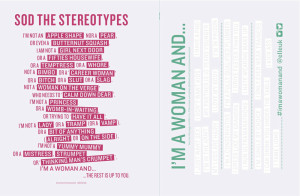 Elle magazine has paired Mother, Brave and Widen & Kennedy with three groups of feminists, to create campaigns that try to define the modern face of feminism, for its November issue.
The 'Rebranding Feminism' project aims to re-imagine the feminist movement for today, in the context of pay gaps, stereotypes and the fact that the vast majority of women do not consider themselves to be "a feminist".
Mother worked with the campaign group and magazine Feminist Times on its campaign, called 'Make Them Pay', which aims to challenge gender pay inequality.
British women earn on average 15 per cent less than their male colleagues, a gap which is unlikely to close until 2057, according to Elle. Mother's creative encourages women to find out what their male counterparts earn, with the wording, "If he does the same job, ask him his salary".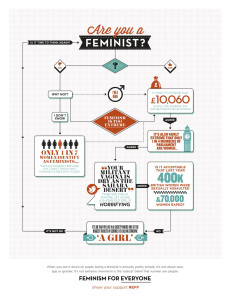 Brave collaborated with campaigner Jinan Younis, who was harassed online for founding a feminist society at her Manchester school.
Their campaign, 'Feminism For Everyone', uses a question-and-answer flowchart to convince women who do not call themselves feminists to reconsider the label. "Being a feminist is actually pretty simple," the ads state, "It's not extreme. Feminism is the 'radical' belief that women are people."
Holly Baxter and Rhiannon Lucy Cosslett, the founders of satirical feminist blog Vagenda, worked with Wieden & Kennedy on the third campaign in the project, 'I'm A Woman And…'.
Their concept aims to reverse gender stereotypes, asking women to post a picture on Twitter or Instagram with the hashtag #imawomanand, followed by a phrase that defies stereotypes (suggested ideas are "I tame lions" or "my legs are hairy").
Rebranding Feminism centres around an eight-page feature in the November print issue of Elle, published on Wednesday 2 October.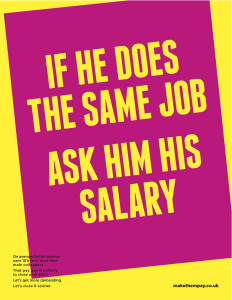 It will also be supported online through Elle's website and social media platforms, with readers being asked to support the campaign they most identify with via Twitter, using the relevant hashtag.
There will also be an interactive window installation at Wieden & Kennedy's London office, and a reader-attended debate later in September.
Lorraine Candy, the editor-in-chief of Elle, said: "Feminism is an important issue for Elle readers. But we've learnt, through engagement with our readers via our website and social media, that young women are confused as to what it means and whether it is relevant to them."
The three agencies donated their time to the project for free.
Candy said: "Now the major political parties are desperate for the female vote, I wondered if presenting a new face of feminism may encourage women to think about their rights and what they need in society today. I believe debate is the key and we are in a unique position to reach the very audience feminism should be helping."