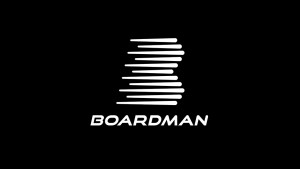 Global brand design consultancy, Elmwood, has teamed up with Chris Boardman MBE to reinvigorate the Olympian's range of bicycles and accessories.
Boardman, which launched in Halfords on 29 January 2016, offers products to suit everyone from first time riders, commuters, extreme cycling hobbyists to semi–pro riders.
In a fierce market, with some serious players competing for consumer loyalty, Boardman needed to become a brand with a clear sense of purpose.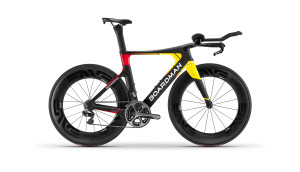 To truly understand the customers, the culture and the competition, Elmwood immersed themselves into the world of Boardman. During this phase Elmwood recognised that the operation running behind the scenes of the business was something unique.
Boardman's passionate team are constantly 'in the saddle' – testing, reimagining and applying on-the-track thinking to ensure that every bike delivers the best ride possible, every time. Also, despite being at the helm of the brand, designing products, refining them and testing them, Chris' input wasn't being recognised externally.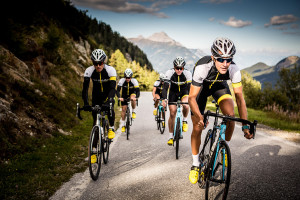 Boardman needed to stand for something other than just being a good value product. For consumers to trust the brand it needed to become part of the 'expert' crowd and build a solid reputation amongst everyone from beginners to professional riders.
David Jenkinson, Creative Director at Elmwood, says: "Chris' dedication to the brand, from product development to the testing phase needed to be made clear. A dedication that extended equally to everyone involved in the brand. As riders themselves the whole Boardman team understand first hand the needs and desires of a cyclist. With this redesign they wanted to communicate this to their audience."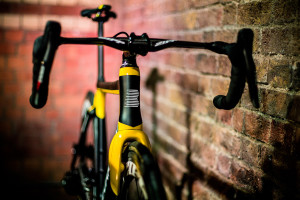 The Boardman culture, together with the brand research and insight practices, led to a new distinctive point of view that would be conveyed at every touch point: 'Out There With You'.
David continues: "Elmwood redesigned the Boardman word marque, which includes a discreet 'C' for 'Chris'. The initial is concealed inside of the 'B', to reflect Chris' integral role within the brand, without taking centre stage.
"Alongside the word marque, Elmwood then created the B symbol. Inspired by the shape of the Peloton – a pack of cyclists who ride close together to save energy and support one another – the design evokes the reassuring presence of a team working together, side-by-side.
"Yellow was a colour the Boardman team were keen to retain from the previous identity due to its cycling and performance cues and we happily discovered yellow is the most visible colour in daylight. This discovery led to us creating the idea: 'Whatever time of day you ride… We're out there with you.'
"Whether early morning or late evening, the spectrum of colours available throughout the day not only gave the Boardman team a wide selection of colours to use across the bike range, but the whole palette is nicely linked together with yellow as the base colour."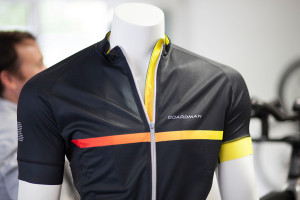 David concludes: "With every element of the brand designed to bring 'Out there with you' to life – from the daylight-inspired colour palette, to the tone of voice – this is now a brand with a clear sense of belief and purpose that consumers can get behind."
Andy Smallwood, Managing Director at Boardman Bikes, says: "Working with the team at Elmwood was pivotal in our brand's history. They enabled us to dig deep and deconstruct our brand to understand our core values and direction. Coming out the other side, their creativity helped us to redefine our brand identity giving us the launch pad needed to take the brand to the next level and to inform our long term strategic direction."