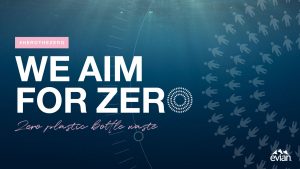 evian has announced that all of its plastic bottles will be made from 100% recycled plastic by 2025, adopting a 'circular approach' to plastic usage.
Working in close relationship with an ecosystem of partners, including Ellen MacArthur Foundation, Loop Industries and The Ocean Cleanup, evian will move from a linear model to a circular one where all bottles will be made from recycled plastic without the need for any virgin plastics. This will enable plastic to evolve from potential waste to become a valuable resource.
evian plans to achieve this by redesigning its packaging, accelerating recycling initiatives and recovering plastic waste from nature.
To leverage further this announcement, evian has launched the #herothezero initiative, conceptualised and brought to life with AKQA. The initiative will educate consumers and start drive awareness about circularity, as a way to change how we think about plastic usage and waste.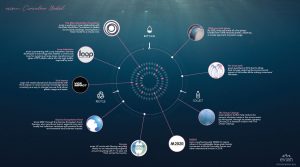 evian global marketing manager Lucas Sala Bufill commented: "We are delighted to be working with AKQA and are incredibly proud to be launching our first initiative together. We are working tirelessly to drive a step-change to address the critical issue of plastic and this will of course start with our consumers thanks to what AKQA developed on digital."
AKQA will support evian's efforts through social campaigns, influencer marketing, and branded content – with iconic publishers such as National Geographic; also developing a digital hub that will host all partners' initiatives and consumers' contributions to achieve evian's ambition.
Senior Account Director, Bruno Britsch said: "We are honored to have partnered with evian on the #herothezero initiative. At AKQA, we believe in supporting our clients on embracing new business models, and ultimately changing consumers behavior, especially towards recycling."
Source: AKQA