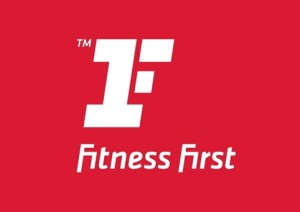 The Clearing has rebranded gym chain Fitness First, scrapping the incumbent blue and white brand colours to create a look that symbolises 'energy and strength', according to the brand.
The interiors of the gyms are being overhauled by Checkland Kindleysides.
Richard Buchanan, The Clearing founder and director of consulting, says, 'We wanted to create a brand that can sit alongside Nike or Adidas, that felt like more of a lifestyle.
'The blue and white looked more medical – like Boots or Bupa. In Asia red is such a positive colour, it's really warm. Virgin may also be red but they don't have the presence of Fitness First internationally'.
He adds that the business has been 'going through a massive change' since being acquired by new venture capitalists in mid-2012, when current chief executive Andy Cosslett was appointed.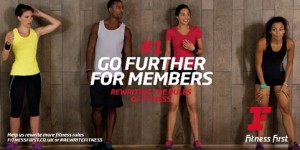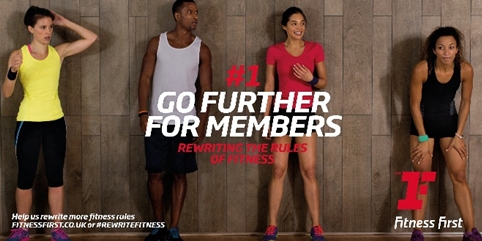 Cosslett brought in The Clearing in November 2012. Buchanan says, '[Cosslett] was very forthright and clear about what he's going to do to the business. They were in a difficult situation and needed to reinvent the offer'.
Briefed to 'redefine the category and help return the business to profit', says Buchanan, the consultancy created a strategy that looks to 'introduce fitness into your life', rather than for a couple of weeks.
The Clearing initially undertook a 'world tour' to investigate the brand across countries including Germany and Singapore.
Buchanan says, 'They had me in the gym at 7am with a personal trainer. It was about understanding the organisation and the challenges of the market, and then talking about fundamental human behaviour and the role of fitness in people's lives.'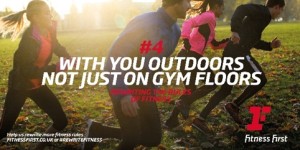 Following the insight stage, The Clearing decided to base the new strategy around the idea of fitness an 'giving you confidence and going further – whether that's to be a better father or wife or to get a hot boyfriend', says Buchanan.
It was decided that the name would be retained, but the previous blue and white colour palette and scriptive typeface was scrapped for a new red and white look.
The new look will be used across all touchpoints including the gym floor and fitness apps, as well as a new series of email alerts to boost customer engagement with the brand.
The rebrand and phased improvements to the clubs, including the purchase of new fitness equipment, has seen Fitness First invest £225m globally in club upgrades and service innovation, according to the brand.
The new identity begins to roll out from this week at 19 Fitness First clubs in London. It will then roll out globally across countries including Australia and Asia, later this year.