Launch marketing agency Five by Five has just rolled out a UK-wide roadshow for medicated skincare brand Dermalex.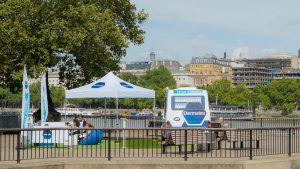 The roadshow was conceptualised, supported and delivered by Five by Five, to celebrate the launch of Dermalex's new Repair + Restore moisturiser. Stopping off in London, Cardiff, Manchester and Glasgow, a fully-branded van offers passers-by the opportunity to have their skin analysed for hydration, sample the product and enjoy a complimentary hand massage.
This sizeable campaign marks Five by Five's first brief for Dermalex, having won the brand's custom during a pitch earlier this year. The initiative aims to boost brand affinity for Dermalex, giving it the reach and respect it deserves alongside its competitors.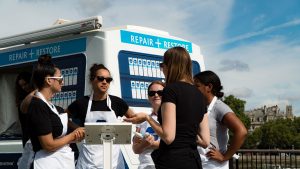 As part of the Repair + Restore launch, Five by Five commissioned independent research to support Dermalex's mission to deliver a real skincare solution. Polling 2,000 women across the UK, the survey revealed that a third of them suffer from dry skin, with one fifth refusing to leave the house as a result of this. During their lifetime, they will also throw away £600 worth of skincare products, as they just don't deliver the skincare benefits they claim. The results of the survey were shared with the media by Five by Five, gaining coverage in the national press.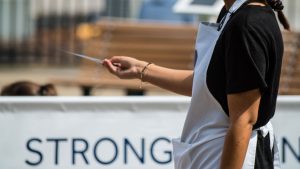 Bree Hammond, Dermalex Brand Manager, says: "How we feel about our skin massively affects our self confidence, and in a cluttered skincare category, it's really difficult for consumers to find effective products. We wanted to change this and launch a dry skin solution that can actually help prevent flare ups. Repair + Restore is a game-changing product, and Five by Five's launch prowess allows us to get this onto the streets and into the hands of the people who need it."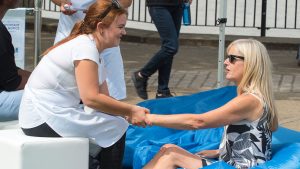 Naomi Snuggs, head of PR at Five by Five, says: "As this is our first campaign with Dermalex, we wanted to create a fun, bespoke launch experience that represents the brand while also showcasing the new Repair + Restore product. It's becoming increasingly hard to stand out in such a crowded marketplace, so we've created an experience that enables the public to learn about the product in a new and interesting way."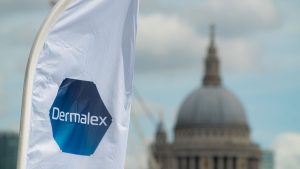 The roadshow kicked off on Friday 17th August at the Observation Point on South Bank (London), before moving to St David's shopping centre (Cardiff) on Sunday 19th August; it will stop at the Trafford Centre (Manchester ) on Thursday 30th August, and finally Glasgow Central train station on Saturday 1st September.
During the London stop of the roadshow, members of the public were also given the chance to discuss the new product with beauty influencer Hayley Hall.
Source: Five by Five