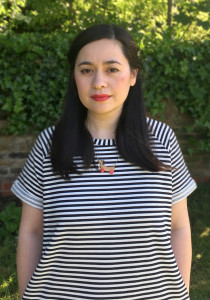 Hana Sutch, Operations Director from AllofUs, the interactive and user experience design agency, is joining the independent start up Furthermore as Managing Partner in charge of business and operations.
Sutch has spent the past 9 years at AllofUs, where she has served as Senior Project Manager, Head of Operations and for the past three and a half years, Operations Director. She was a key member of the senior leadership team and headed up operations on both a strategic and day-to-day level.
Her new venture will see her bring her extensive experience in helping to run the award-winning AllofUs to the start-up Shoreditch-based independent digital design and experience agency Furthermore. The agency's expertise is lean UX, iterative design and prototyping for apps and wearables.
She joins Furthermore's other managing partner and founder, Steve Johnson (also AllofUs alumni). Johnson says: "Hana's ability to manage teams and clients are second to none. Her business acumen, attitude and creativity will be fundamental to the next stage of Furthermore's growth. We couldn't be happier to have Hana onboard."
Hana Sutch commented: "I'm over the moon at joining Furthermore, AllofUs is not a easy agency to leave but Steve Johnson, is a rare talent and being able to work with him again to help accelerate Furthermore's growth, incubate ideas and bolster an agency built on modern, flexible and collaborative working practices is too good an opportunity to miss."