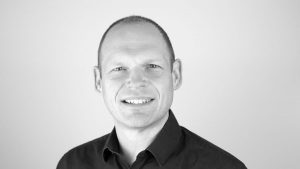 Data driven intelligence agency Future Thinking has appointed Myles Baker as Sales Manager, Analytics Platforms.
Myles is responsible for sales of the Groups' digital offering. His initial remit is to drive new sales opportunities for the company's CX digital platforms, RecommendIT and TalkAboutIT, and to develop existing client relationships. He will also play a key role in defining and extending the business' wider digital and analytical SaaS/technology solutions.
Myles joins the company from CareerBuilder where he was responsible for the Talentstream Technologies offer. He brings over 15 years of recruitment and SaaS sales experience to Future Thinking and previously held senior sales roles at DaXtra Technologies and Stepstone/ Totaljobs Group.
Adele Gritten, UK Managing Director at Future Thinking, says: "I am delighted Myles has joined the Future Thinking Group. His experience and strategic capabilities in the digital sales marketplace will bring a fresh dynamic and help drive sales of our CX offers and wider digital platforms."
Commenting on his appointment, Myles Baker says: "This is an excellent opportunity and I'm excited to be joining such an innovative company during a period of significant growth. My experience in sales and sales leadership across SaaS related technologies is a great fit with Future Thinking's ambitions in this space, I look forward to growing the Group's digital offer."
Source: Future Thinking