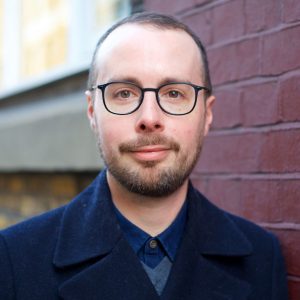 The team at Three Whiskey continues to grow, with George Harris bringing over 14 years' experience working in digital and online to the agency's leadership team.
George began his career at Microsoft, spending six years building and operating some of the busiest online systems in the world and later expanded into many other areas including digital marketing and online analytics. As Analytics and Technology Director at Three Whiskey, George will impact how the agency conducts research, delivers campaigns and manages business operations.
George was drawn to the digital sector because of the freedom to experiment and learn from the new challenges that emerge. He's motivated by sharing his knowledge with others and breaking down the barriers that people often perceive when faced with technology and analytics requirements.
George has worked with clients such as Condé Nast, Vonage and Paperstone and brings his expertise in technology to help Three Whiskey's clients reach their business goals.
Tom Jones, Managing Partner and Co-Founder at Three Whiskey said: "Enabling better decisions through data and technology is at the heart of our approach to effective digital marketing, so to have someone as experienced as George to lead in this area for Three Whiskey will bring a massive amount of value for our clients. It's brilliant to have George as part of the team!"
Source: Three Whiskey