Goodwill of Central and Southern Indiana has unveiled its regional fall campaign, which taps a digital/social-first strategy, with the help of its creative Agency of Record, Young & Laramore.
Six local artists, identified by Pattern Magazine, visited Goodwill and transformed the garments they bought into their own unique design. Three male and three female designers from different walks of life with different styles were chosen.
The resulting execution is a beautiful digital and social campaign that resembles an editorial photo shoot in downtown Indianapolis. There are six videos following each artist's creative journey and the resulting creations, all of which are very different: for example, one is a Marie Antoinette-inspired dress and one utilised men's ties to create a bandeau, with loose tailored overalls.
The campaign will run on Facebook, Instagram and in pre-roll in Indiana through the fall. In addition to the digital and social ads, there will also be an editorial spread showcasing the clothing transformations in Pattern's Fall Art Issue.
Carolyn Hadlock, Principal, Executive Creative Director, Young & Laramore said: "We knew we wanted to find a way to editorialise fashion to establish credibility with our audience and that Pattern magazine was the best partner to help us do that. Through this unique collaboration we hope to encourage shoppers to look at Goodwill as a source of inspiration."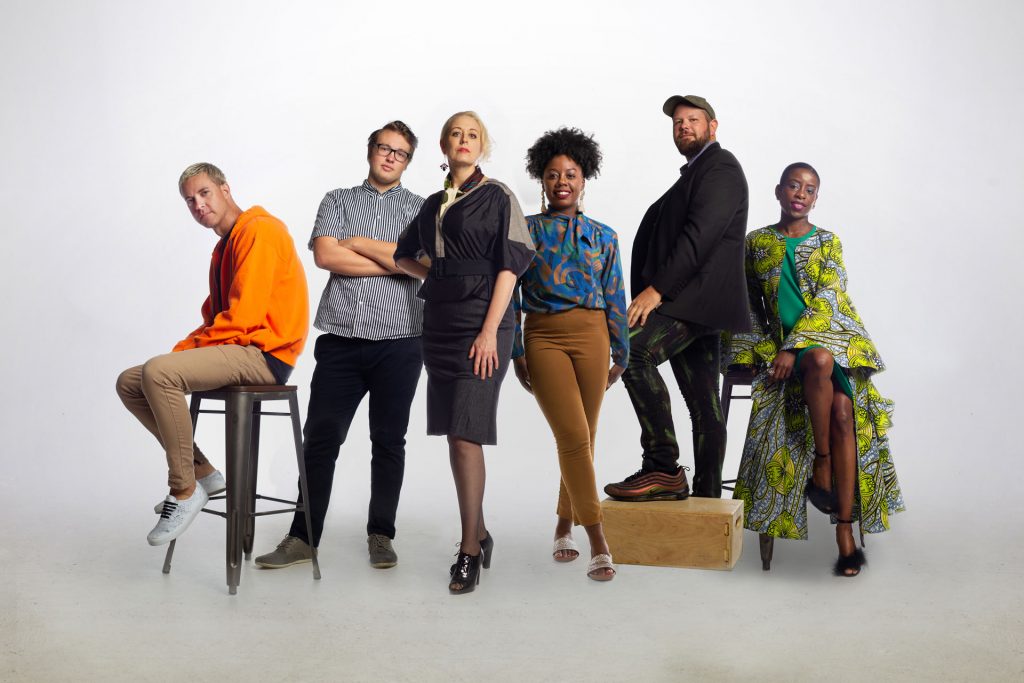 Cindy Graham, VP Marketing, Goodwill Industries of Central Indiana added: "Some people like to discover an item in one of our stores and then put their personal spin on it. Whether it's a simple tweak, like raising a hemline, or a major project where you rip out the seams and start from scratch, every Goodwill store contains a million possibilities, every day."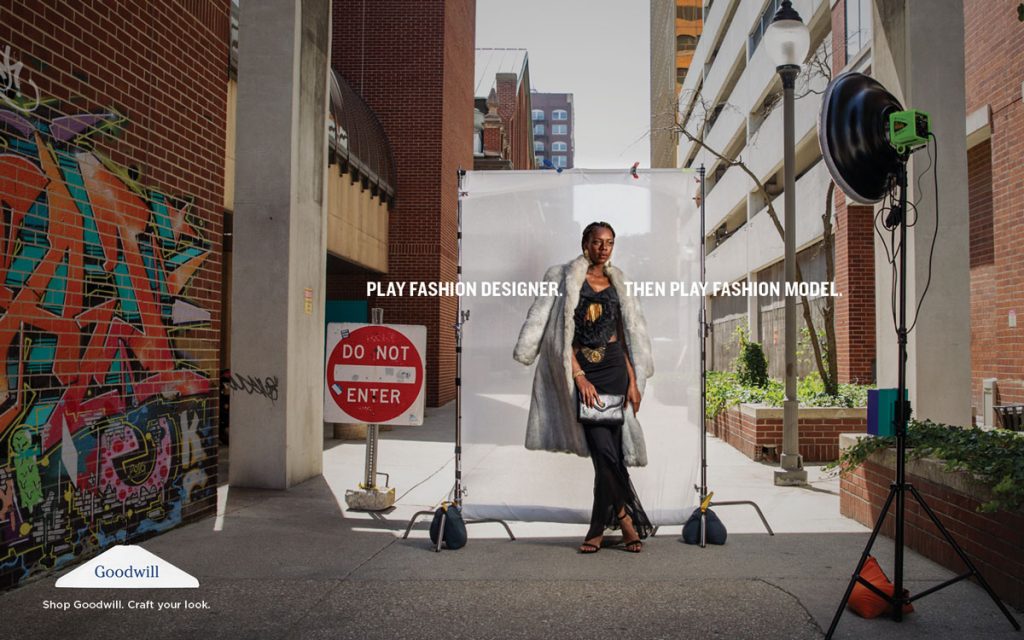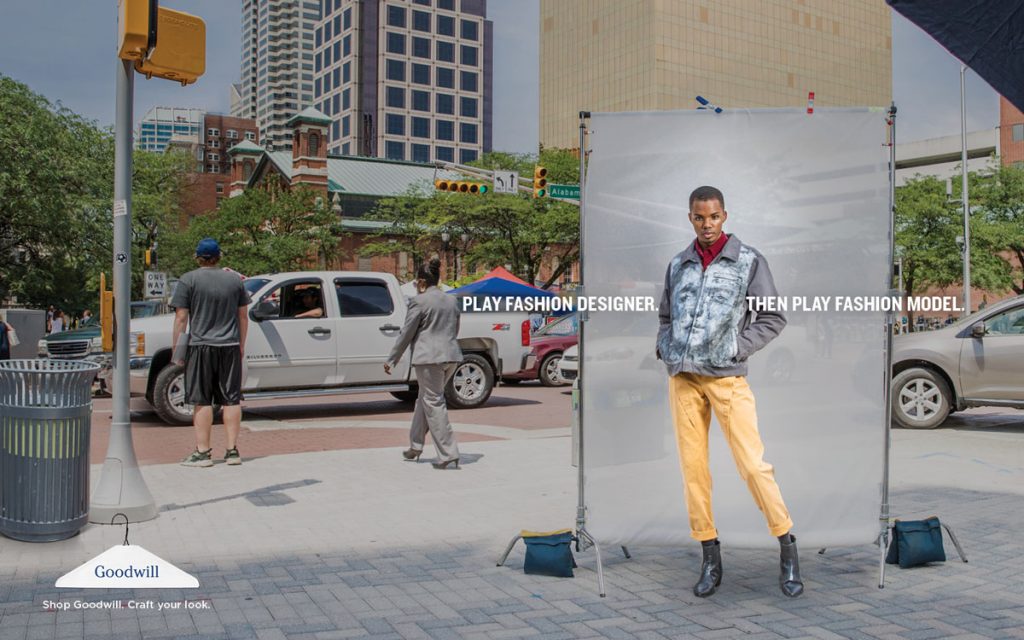 Source: Young & Laramore