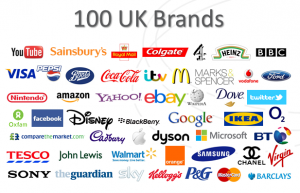 Google and Amazon have been voted by consumers as the first and second most influential brands in the UK respectively, according to Ipsos Mori's Top 100 Most Influential brands report revealed in London today.
The report, which surveyed 1,000 UK consumers, revealed a mix of pureplay and traditional legacy brands in the top ten, with Microsoft taking third position, the BBC coming in at fourth and eBay resting at fifth position.
Meanwhile, Apple trailed Google in sixth position, being seen by consumers as leading edge and iconic but not to the extent as those companies in the top five. Facebook missed out on a top five position due to the fact it does not yet command the same level of trust as the top five. However, it is regarded as leading edge and has shaped people's behaviour so took seventh position.
Marks & Spencer beat all retailers to eighth position with respondents citing it had a strong presence, was trustworthy and delivered a consistent message.
Royal Mail came in at ninth position with Visa taking tenth place.
The 10 top scoring brands were judged based on factors including product innovation and strategies that focused on tailoring their products and services to either meet or change consumer needs and behaviours.
Respondents were asked to rate brands based on five "pillars of influence": trust, engagement, leading edge, corporate citizenship, which includes environmental responsibility, and brand presence.
The results showed although brand presence, largely driven by advertising, is strong, it is not enough to ensure a place in the top 10 most influential brands in consumers' minds, according to Ipsos ASI director Gareth Jones.
"Tailoring products and services to how people live their lives and even changing their behaviours by identifying their needs are the reasons why these brands have reached the top ten. You don't have to be a technology brand to be seen as leading edge, even using technology in small ways such as to allow shopping online and picking up in-store – that is the kind of things that can change how consumers behave," he said.
To read more about the top 100 brands in the report and the strategies, see The Drum's next issue for full analysis.