Guardian Labs is working with Carat and Vodafone on an extensive multimedia campaign to highlight how families can use technology to entertain, educate and bring them together during lockdown and beyond.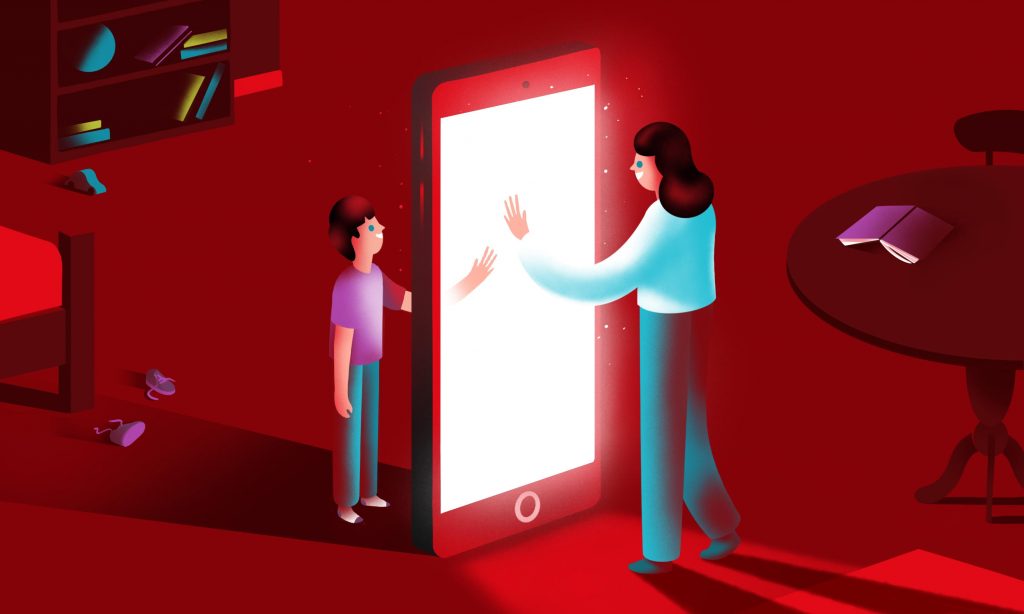 In a deal brokered by Carat and The Story Lab, Vodafone's 'Keep Connected' campaign will feature a range of content across the Guardian's expansive advertising portfolio — including online articles and interactive quizzes, bespoke and reactive podcast ads created by Guardian Labs, and newsletters — all showcasing the meaningful, unexpected and fun ways that technology can help bring families together.
Vodafone's 'Keep Connected' campaign launched on the Guardian today (16 April) and will continue throughout the year as technology becomes more central than ever to all our daily lives.
As part of the partnership, a series of online articles will feature on the Guardian website exploring themes around family, home and interaction to help keep the UK connected. Articles launched today include a list of apps to help parents cope with homeschooling; inspiring tips to stay connected whilst at home; and stories from families since the lockdown. New articles will appear weekly over the coming months, as well as interactive quizzes for all members of the family; from homeschooling styles and digital habits during lockdown to coping with isolation.
The initial wave of content also includes a run of audio adverts (4 x 30 seconds), which will feature among the Guardian's popular podcasts. This includes ad spots within Today in Focus and the new twice-weekly Science Weekly Extra, as the podcasts continue to bring dedicated listeners the latest news and updates.
Vodafone's 'Keeping the UK Connected' ads will also feature within the latest addition to the Guardian's newsletter offering; The Guide: Staying In. The weekly newsletter brings the latest home entertainment stories to subscribers every Friday, providing a unique space to directly communicate the campaign to a distinct and engaged audience.
All coverage will be labelled in line with the Guardian's content funding guidelines.
Adam Foley, Director of sales and strategy, Guardian Labs, says:
"We're really proud to be partnering with Vodafone on 'Keep Connected' — a series that will help our readers and their families spend quality time with each other during this difficult period. People want to see how brands respond to this crisis. Being both agile and trusted means that we can help Vodafone tell their story in a relevant and timely way."
Natalie de Cruz, Client partner, Carat, says:
"We are thrilled to have partnered with the Guardian to create a bespoke content series for Vodafone which is entertaining, thought provoking and will provide consumers with some much-needed entertainment and practical advice."
Source: The Guardian