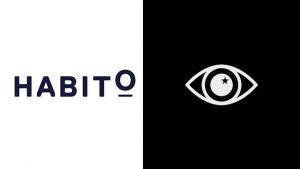 Habito has appointed Uncommon Creative Studio to handle its UK advertising campaign which will break this Autumn.
The pioneering digital mortgage broker is looking to drive awareness and understanding of its mission to free people from the hell of getting a mortgage. By cutting out the jargon, democratising the process and showing the true cost of a mortgage, Habito is shaking up an archaic system that has remained unchanged and unchallenged for a generation.
Using a unique combination of cutting-edge technology to source the very best mortgage deals and a team of industry-leading mortgage experts to deliver fee-free advice every step of the way, Habito is able to truly put the customer first – saving them money, time and stress.
Abba Newbery, Chief Marketing Officer at Habito said: "Our new creative campaign is a significant milestone for us, for our category and for our industry. We wanted to work with an ambitious agency who weren't afraid to create bold ideas that defy and disrupt the status quo and take us beyond the drabness we so often see in mortgage and financial services advertising. Uncommon are uncompromising in their approach and we knew they'd be an excellent partner for us as we deliver our new exciting new campaign to the market."
Nils Leonard, Uncommon founder, added: "Habito is a game-changing business in the mortgage market and partnering with brands like this is what Uncommon was made for. We will work closely with the team to deliver a creative concept that fires up consumers and shows them there is a better and easier way of getting a mortgage."
This latest win follows the string of recent high-profile appointments for Uncommon by OVO Energy, the UK's leading independent energy provider, WWF, the prestigious conservation charity and broadcaster, ITV.
Source: Uncommon Creative Studio