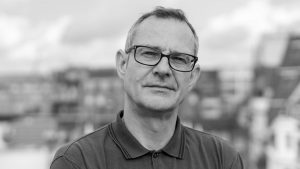 Global health consultancy and communications agency Health Unlimited has welcomed industry leader Jon Watson as creative lead, further deepening Unlimited Group's investment in bringing the best in creative thinking to clients.
Jon brings over 25 years' experience to the role and will be based out of the London office reporting to Global CEO Tim Bird. He joins the Health Board to further build the global creative capabilities and integrated offer and grow the London-based creative team.
About this appointment, Tim Bird, Chief Executive Officer of Health Unlimited commented: "Jon is a well-known senior creative talent in our industry. We are delighted to welcome him and his enormous talent to our global team that is working collaboratively as one team to inspire and create imaginative solutions to solving complex health challenges. He brings with him an impressive resume and proven track record of success."
Jon himself said. "Unlike some agencies out there, Health Unlimited is currently enjoying a time of great positive change. To be part of it and to help shape it is a rare and exciting opportunity. Well up for it."
Jon has worked extensively in advertising and communications across Europe and the US, with a particular focus on the healthcare sector in previous roles at Ogilvy Healthworld and Publicis LifeBrands. Jon has a passion for interrogating business problems from a strategic and creative perspective, building brands and telling brand stories.
Jon began his career with a seven-year stint at WCRS/dma, working with some of London's top creatives on the agency's FMCG brands.
This appointment follows other recent senior appointments of Ann Bartling as PR Practice Lead and Per Hedman as Director of Digital Engagement.
Health Unlimited is part of the Unlimited Group, a digital and technology-based marketing services business and one of the UK's largest Independent Agency Groups that recently appointed Sarah Shilling to Group CMO and saw the arrival of Michael Richards as Group Managing Director in May to lead Unlimited Group.
One of Michael's priorities coming into the group was to invest in providing clients with access to the best creative talent, of which Jon will now be an integral part.
Source: Health Unlimited