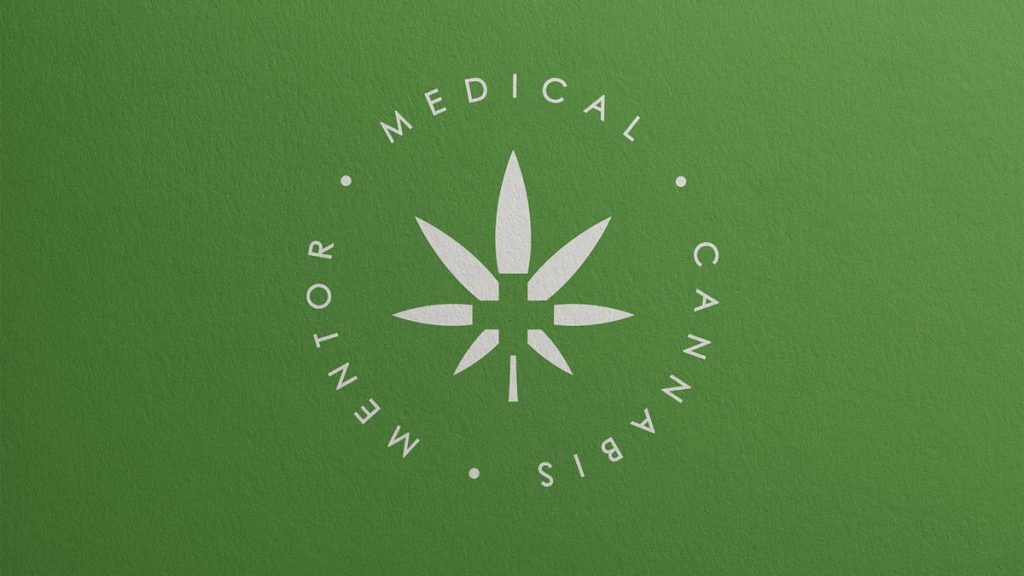 Medical Cannabis Mentor, a new online learning platform for healthcare professionals, patients and dispensary personnel, has launched with brand identity by Here Design.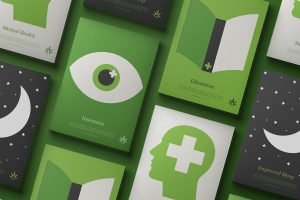 With legislation around cannabis use changing rapidly across many US states and the world, co-founders of Medical Cannabis Mentor Dr. Junella Chin and Joe Dolce identified a need for medical professionals and dispensary workers to undertake training in how to dose and deliver the drug with confidence and accuracy.
Keen to move away from the traditional design codes of the cannabis sector, Dolce and Dr. Chin approached London-based Here Design to create a modern, intelligent and approachable look and feel for the online education platform.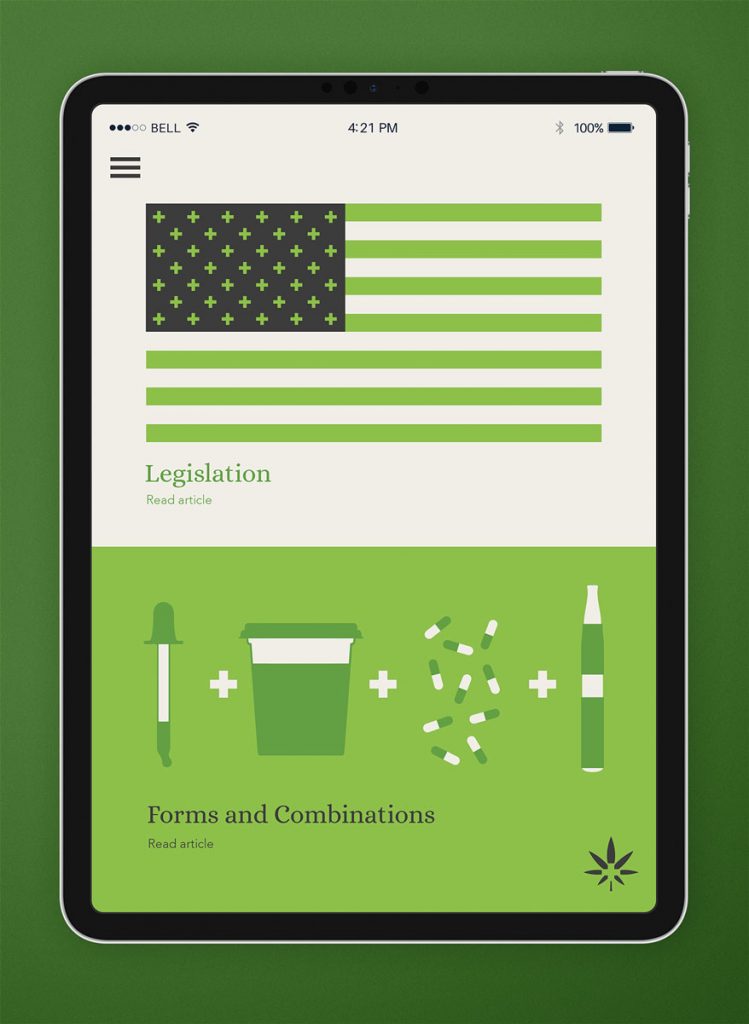 Dolce explains: "Cannabis is one of the oldest and arguably safest medications known to man but as legalisation changes across American states there is a growing need for education programmes for healthcare professionals to ensure that it is being dosed and distributed safely. Medical Cannabis Mentor is an evidence-based training programme that required a serious and engaging identity, but one that would still delight the eye and keep learners moving forward. Here delivered a clean look and feel with motion graphics and illustrations that make the courses accessible and enjoyable. It gave the courses a visual tone that inspires trust in the programme."
The brand logo brings together two recognisable symbols – the cannabis leaf and medical cross – to create an image that is both visually engaging and clear in its intentions. A refined colour palette of green and neutral tones is used across the online learning platform and downloadable materials.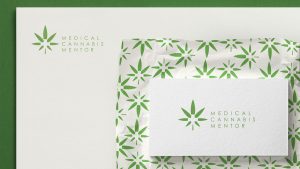 Tess Wicksteed, Strategy Partner, Here Design, says: "This is a rapidly evolving sector and as such there are few category design codes, so Medical Cannabis Mentor holds a strong position in setting the tone for future competitors. As a training programme for healthcare providers and dispensary personnel it was important that the brand's visual identity remained clear and professional, but we also wanted to incorporate moments of wit – as seen in the title for the dispensary course, called 'Counter Intelligence'."
Here Design delivered the brand identity, printed and digital collateral, brand guidelines, promotional materials and products for Medical Cannabis Mentor. The programme is now available online here.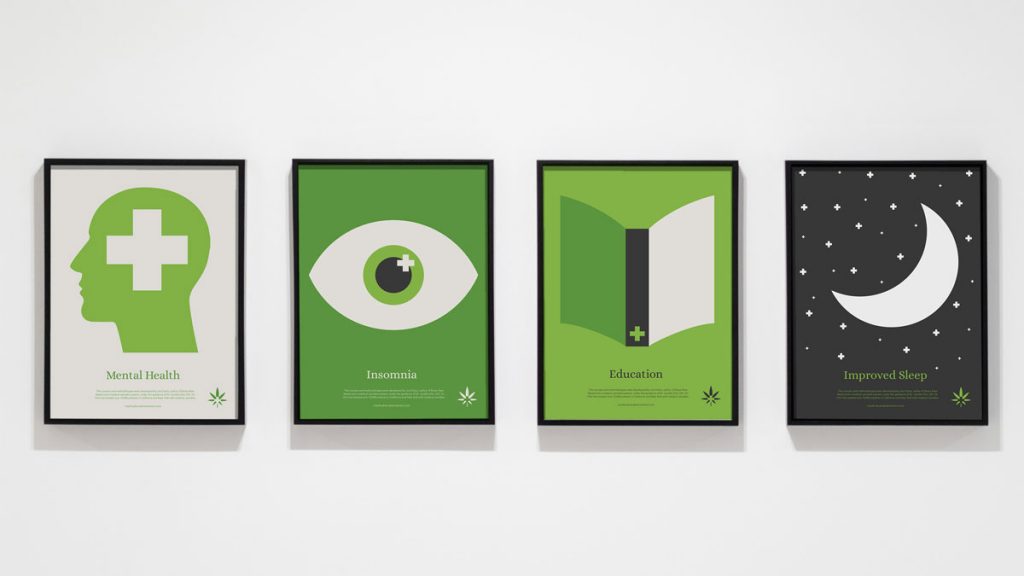 Source: Here Design