He will report directly to Neil Davidson and Liz Richardon, agency CEO and managing director/partner respectively. Moffett will drive business growth and awareness of HeyHuman's in-house neuroscience testing, HeyLab; and its on-site creative capability, HeyStudio. This will all be in close collaboration with Aoife McGuinness, the agency's expert neuroscience consultant.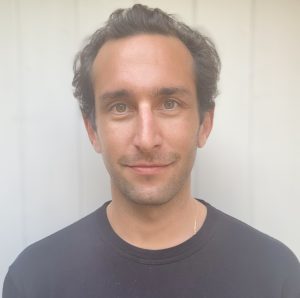 Prior to HeyHuman, Moffett spent seven years at LONDONAdvertising. Here, he was involved in the launch of the new Tottenham Hotspur Stadium, and grew Mandarin Oriental Hotel Group's roster from just seven hotels in Asia to 35 global sites to become a global, luxury brand leader. Moffett also oversaw the delivery of Mandarin Oriental's Sergeant Pepper's mural in London, by Sir Peter Blake, which saw the Beatles' classic album sleeve recreated with global celebrities to cover the Hyde Park hotel during its renovation.
Moffett cut his teeth in digital strategy and advertising at PSONA Twelve and Quirk; his work at the former involved the launch of American Express' Corporate Gold and Platinum Cards, alongside a slew of business growth opportunities for luxury clients.
Neil Davidson, CEO at HeyHuman, says: "It's a great time to have Henry on board – our neuroscience offering has been something of a crown jewel for HeyHuman, and his CV is testament to the fact he can deliver business growth across multiple sectors. Even though he's only met the team virtually, he already feels like an integral part of the HeyHuman puzzle – he's passionate about everything we do, and has the motivation and know-how to expand our neuroscience offering."
Henry Moffett, business director at HeyHuman, adds: "Applying neuroscience to creative work delivers fascinating insights – now more than ever, clients need their output to be as relevant as possible. Gut instinct doesn't cut it, and the fact that HeyHuman has the ability to test, reshoot, test, retest and reshoot at the drop of a hat, all based on accurate feedback, is a real feather in their cap. What they do is far removed from the speculative swagger of legacy agencies – they dare to challenge the relevance of the big idea in 2020."
Source: HeyHuman