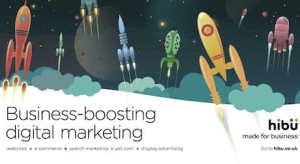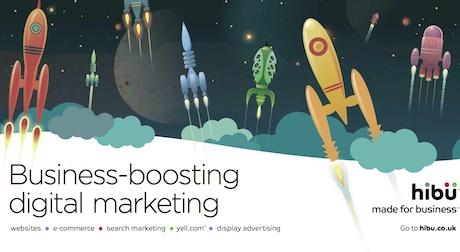 Hibu is launching its first major advertising campaign since it rebranded from Yell last year as it hopes to encourage small to medium business owners to reappraise the beleaguered company.
The global "Hibu. Made for business" campaign promotes the online "do-it-yourself" digital services it launched last May to help businesses create desktop and mobile websites, online and Facebook stores, domain names and digital marketing campaigns.
Activity, created by The Engine Group, will appear across outdoor, digital, social, national press and radio. The visual executions use creative from illustrators for the campaign to "stand out" compared to competitors, such as 1&1 and Go Daddy, according to Hibu global CMO Laura Broderick.
She adds: "We didn't want to just show the product, but the emotional side of the business. A lot of our legacy is about the relationship we have with customers.
"If you look at our competitors…you do see a variety of [marketing] treatments but we want to stand out not just in terms of messaging but also in the media we use. Out of home is effective, particularly in the UK, in the South East and London, while the US it's more magazines."
Broderick says the aim of the campaign is to lift awareness, consideration and drive more conversions through to the website.
Hibu will also be hoping the activity will help to bring a turnaround to a long run of consecutive loss making quarters. Group revenue was down 16 per cent year on year to £1.35bn in the year to 31 March and the company made a loss after tax of £1.82bn in the period.
Last month The Independent newspaper reported the board of Hibu was facing a "showdown" with disgruntled shareholders who claimed to be "days away" form forcing a general meeting. Shareholders are demanding the Hibu board to provide a "full and detailed explanation" about its discussions with lenders over its £2bn debt pile, before and after it suspended shares from the stock market in July, the report claims.
When asked whether such reports could pose a distraction to Hibu and even put potential customers off working with the company, Broderick said: "We understand there's other news [about Hibu] in the market, but our small business customers just want to grow and they look to us to solve the digital conundrums they are facing and for us to help them [understand] mobile and extend their reach."
Hibu is also exploring consumer marketing options for its online director service Yell.com. Broderick says consumers are still visiting the site as a "trusted source" of information and it has seen "strong growth" in mobile visits.