The High Seas Alliance campaign aims to persuade the British government to urgently sign and ratify the High Seas Treaty into law. The Treaty will help make it possible to protect 30% of the Ocean through MPAs by 2030 and bring other protections to the high seas.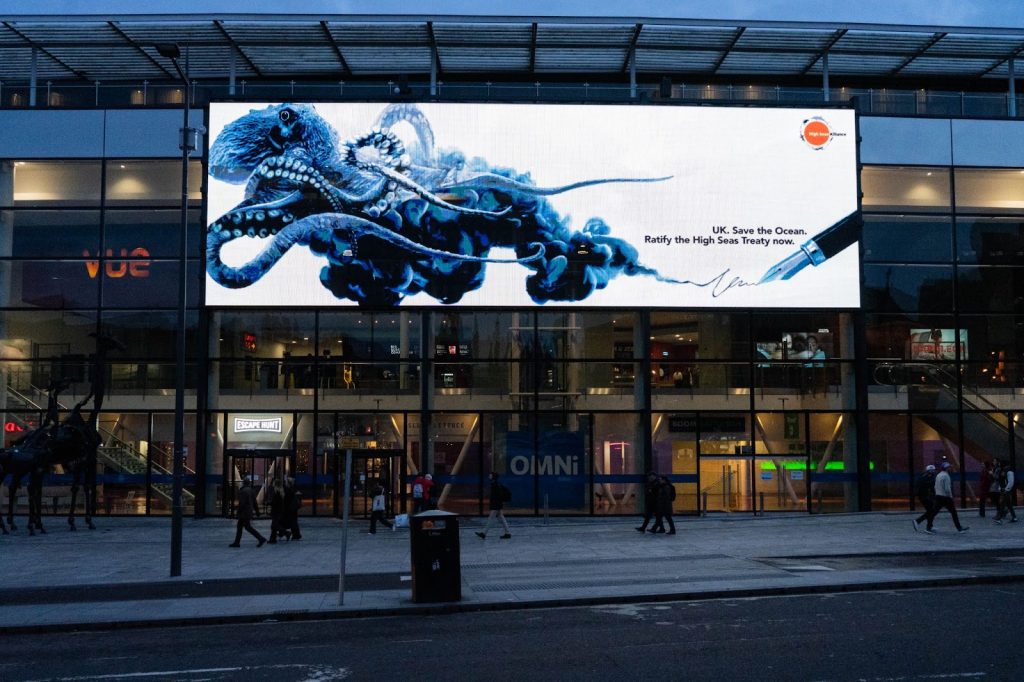 The poster, created by Creative Coalition, shows an Octopus squirting a huge plume of ink to a pen writing a signature. "The Ocean, represented by the Octopus, is asking for our help and knows what needs to be done to save the Ocean and the planet. We wanted to create a very direct call to action but in a way that reminds us all what is at stake," said Guy Moore, Co-Founder of Creative Coalition.
Pete Bracegirdle, Founding Partner of Creative Coalition added, "The massive new Picardy Place site in Edinburgh is perfect to help us raise awareness and apply pressure on the government. We are very grateful to GEM Display for offering us the chance to showcase this campaign on such an epic scale."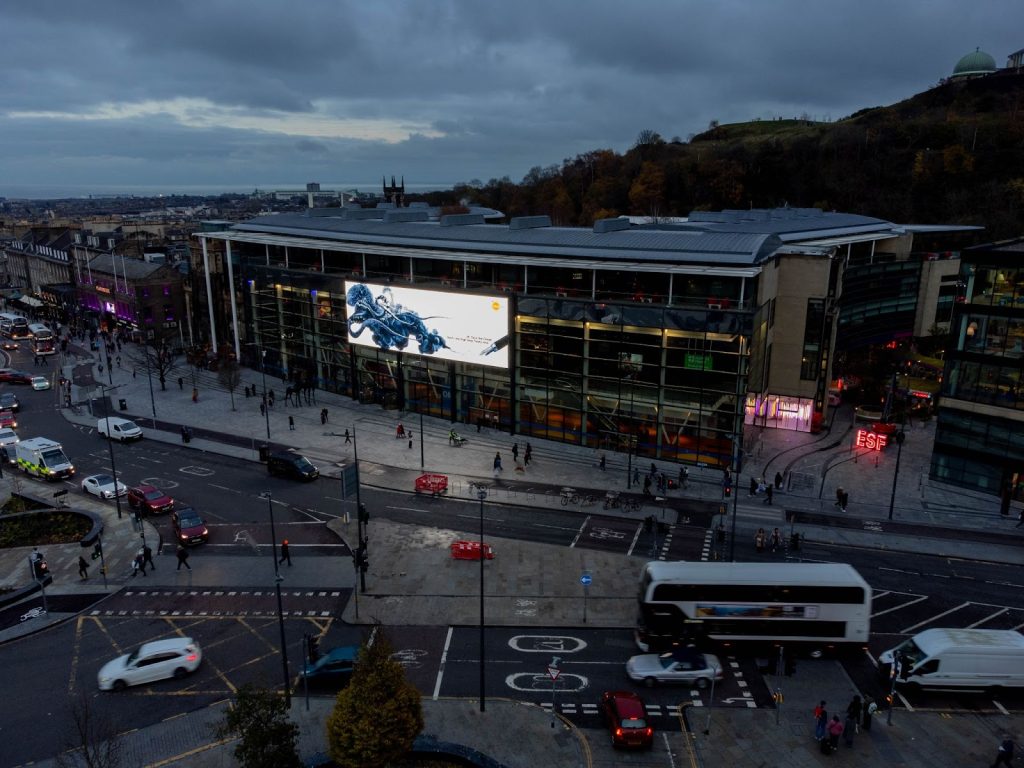 "The poster had a powerful impact at the United Nations General Assembly and helped us create fantastic support for signing the treaty. In the first few days over 80 countries signed demonstrating their commitment to ratifying," commented Mirella von Lindenfels, representing the High Seas Alliance in NY.  "The poster will be used by organisations and governments all over the world over the next 2 years to galvanise support to get the Treaty ratified so we can then ramp up international action to protect our shared Ocean, mitigate climate breakdown and safeguard the lives and livelihoods of billions of people worldwide. This site was the perfect site to launch that push in the UK." von Lindenfels added.
Credits:
Agency: Guy Moore + Pete Bracegirdle, Co-Founders, Creative Coalition
Client: Mirella Von Lindenfels, Communications Inc. / HSA
Illustration: Adam Burn
Source: Creative Coalition