Hogarth Worldwide is delighted to announce the appointments of Ruhiya Nuruddin to Director of Broadcast Operations for Hogarth North America, and Louisa Gleichman to Director of Marketing for Hogarth North America, both new positions for the global agency. Both Nuruddin and Gleichman will work out of Hogarth Americas' New York headquarters.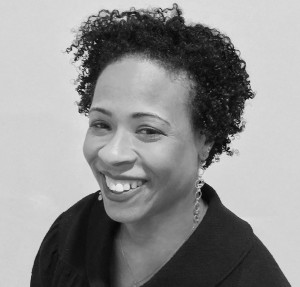 Nuruddin joins Hogarth from VH1, where she was Executive Producer of On-Air Design + Multi-Platform Creative. A media innovator with over 15 years' experience in film, commercial and television production, she has applied her intense creativity to many fast-paced production environments, including Psyop, 1st Avenue Machine, and BBH. With keen live-action shooting, animation, visual effects and post–production skills, she brings a unique problem-solving approach to all aspects of the production process at Hogarth.
"When I met with the team and discussed the Hogarth way of working with agencies and brands to bridge the gap between great creative and cost-effective, flexible production, I knew I wanted in," says Nuruddin. "I'm excited to be a part of this development and hope to be able to learn, but also use over 15 years of production experience to facilitate a way of working that allows for positive growth."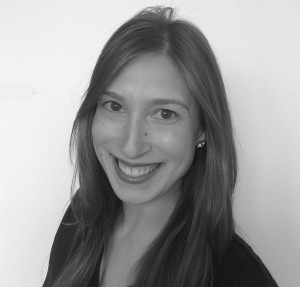 Gleichman, too, comes to Hogarth with experience in the advertising industry, joining from New York-based audio post-production company Sound Lounge, where she served four years as Marketing Director. In addition to her integrated marketing and brand-development expertise, she brings with her an extensive background in editorial writing and graphic design, and a passion for outside-the-box thinking that sets her apart from most traditional marketers.
"I'm excited to be joining a team that's driving change and bridging partnerships in new ways—always innovating and seeking even better solutions for agencies and brands," says Gleichman. "Hogarth is pushing the advertising and production industries to think differently and it's thrilling to be a part of that."
"As we are shaping the future of the industry, it has been critical for us to strengthen the team with lateral thinkers who see the world through a different lens," says Hogarth Americas President, Meritxell Guitart, of the new additions. "Ruhiya's extensive experience in production will be critical as we continue to grow our production business, and Louisa's industry knowledge, passion and talent bring new energy to Hogarth. We are thrilled to have them at Hogarth and look forward to the future together."