The 30 second ad is the first national campaign for award-winning in-home care provider, Home Instead Senior Care and tells the touching story of Stanley; whilst offering a glimpse into a decision and process that many people may face at some point in their life.
We learn that Stanley, recently widowed, is facing the prospect of having to leave his family home, and he reflects over memories with his wife – with a focus on the creaky 'third stair' he never got around to fixing, he is understandably pensive. His daughter offers the lifeline of staying at home with an in-home care package, before going on to deliver the poignant strapline: "You don't have to go anywhere Dad."
The campaign will run for four weeks from 1-28th October across ITV, Channel 4, Channel 5 and Sky channels and the targeted launch was during a primetime TV showing of Emmerdale on 1st October.
Planned and bought by PHD Manchester, the national media roll out follows a successful pilot in the Midlands in January which resulted in increased volume across website traffic, care enquiries and recruitment queries. 
The ad, produced by Energy BBDO, is split 70/30 between appealing to the client and their family – primarily the 45-65-year-old daughter demographic of the person considering care; to the recruitment of CAREGivers.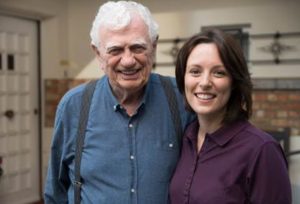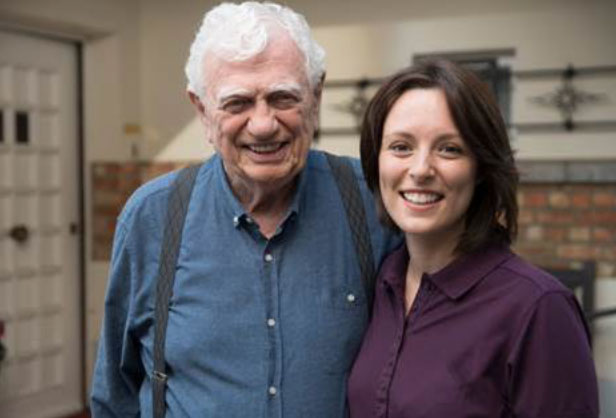 Martin Jones, CEO of Home Instead Senior Care comments: "We are really excited for the ad to roll out nationally. We want to educate consumers that there are options when it comes to care and that with the right support, people can stay in their home for longer. We know that starting conversations with loved ones about care can be tricky – but we're hoping this will inspire them to do so. Hopefully the ad also showcases caring in a new light and inspires a new wave of carers to join the sector and help make a difference to people's lives."
Home Instead specialises in providing care and companionship in the home for older people as well as delivering specialist dementia care plus end-of-life respite care. With a unique proposition that is tailored individually for each clients' needs – it allows people to live independently in comfort and familiarity of their home for longer.
Home Instead is the first and only home care provider to hold the Queen's Award – the highest accolade available to UK businesses; for it's innovation in the care sector, the Princess Royal Training Award – which demonstrates outstanding skills and training programmes and it holds the highest number of 'outstanding' ratings across the franchises from the CQC than any other home care provider.
Currently in the UK, Home Instead delivers six million hours of relationship-led care per year and employs 9,000 CAREGivers – caring for 14,000 clients across 200 offices.
Source: Energy BBDO