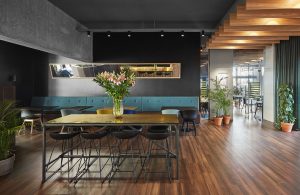 London-based international customer experience agency, I-AM, has been retained by CenterHotels to create a series of fresh and dynamic branded restaurant concepts and review the brand essence of their various dining offers.
The aim is to develop an atmosphere that allows for a memorable brand experience, along with a design concept that is flexible and able to curate for breakfast, lunch and dinner. The first site of this new concept will launch in the Isafold site in Reykjavik, Iceland.
CenterHotels is an Icelandic hotel chain founded and run by an Icelandic family for over 20 years.
Starting  with  a  guest house in 1994, family- run  CenterHotels  has  grown  into  becoming  a  hotel  chain with  six  hotels all located in the Reykjavík city center.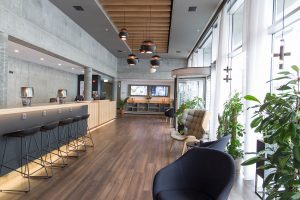 The CenterHotels, Skjaldbreið, Klöpp, Þingholt,Arnarhvoll, Plaza and Miðgarður, offer a much  sought-after location in close vicinity  to shopping, galleries, theatres, restaurants and the Reykjavik business district.
With  606 rooms, 260 employees  across  six  hotels  all  rated three and four stars, facilities include fine restaurants, spa and a concierge service that can arrange  day trips to the Blue Lagoon, snowmobile safaris, whale watching trips and other activities.
"We are delighted to be working with CenterHotels, and are confident that our experience in hospitality design will allow us to create something truly ground breaking for the Icelandic market," said Jon Blakeney, I-AM Group Managing Director.
Source: I-AM