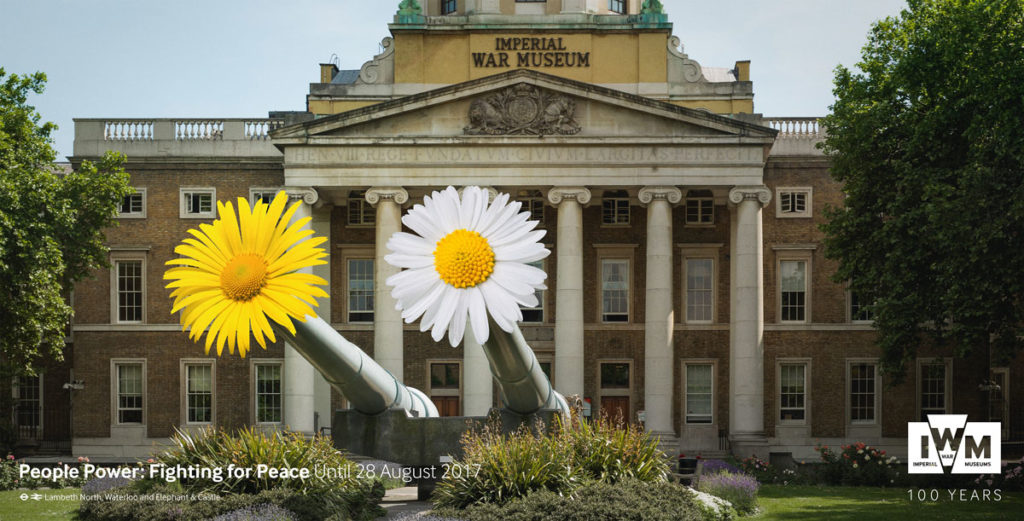 Imperial War Museum (IWM) announced the launch of an outdoor, digital advertising campaign and live installation, to support the People Power: Fighting for Peace exhibition at IWM London. Created by creative agency DUKE, the campaign aims to promote the final weeks of the exhibition and highlights IWM's ongoing role in exploring different perspectives on conflict as a social history museum.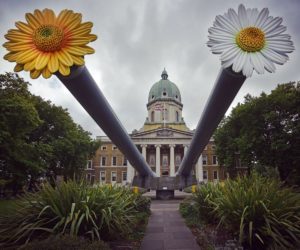 DUKE was tasked with promoting IWM to a younger audience, to challenge perceptions, raise awareness of the history behind People Power, and reinforce IWM's role as a social history museum which explores different perspectives on conflict.
The campaign will run throughout the remainder of the exhibition, and will also see the release of historic photography of the disarmament demonstration organised by Southwark Greenham.
Women's Peace Group outside IWM London on 24 May 1983. The photographs, which depict protesters holding hands around the naval guns, reveal how the 15-inch naval guns have continued to prompt debate and discussion about war and peace.
IWM London has also temporarily placed flowers on the two 15-inch naval guns positioned in front of the museum to allude to the exhibition, highlighting IWM's ongoing mission to explore war and conflict from multiple perspectives – including the peace movement and its important role in British history.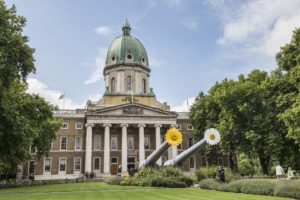 Steve Stokes, CSO, DUKE says; "Duke wanted to challenge the public perception of IWM, which was established 100 years ago to record witness accounts of conflict, and each exhibit has a human story behind it. The People Power: Fighting for Peace exhibition gives a voice to and tells the fascinating stories of the thousands of people over the past 100 years who have fought for peace. It's a genuinely thought-provoking, deeply moving and brilliantly curated museum."
People Power: Fighting for Peace runs at IWM London until 28 August 2017 and tells the stories of individual and collective acts of anti-war protest, and the varied forms of creative expression used to campaign against war.
Source: DUKE