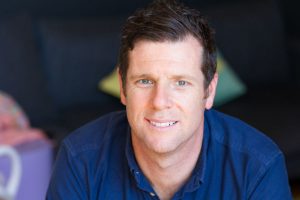 TRIBE, the self-serve marketplace connecting brands with micro-influencers, has appointed Nick Randall as Chief Revenue Officer with responsibility to create and implement a global sales and marketing strategy.
Since launching in the UK eight months ago, TRIBE has already undertaken over 1,000 influencer campaigns working with brands such as After eight, Blackberry, Domino's, LEGO, Quorn, Selfridges, St. Tropez and VO5.
Randall joins from Whooshkaa – the audio on-demand company where he was Commercial Director. Before that, Randall was National Sales & Marketing Director for Fairfax Radio Network and Sales Director & National Sales Operations Director for Southern Cross Austereo. He has won a number of industry awards including a Gold and a Silver Spike and Direct Grand Prix at the Spikes Asia 2015 awards.
Randall will report to TRIBE CEO Anthony Svirskis, who said, "Nick's commencement at TRIBE couldn't have come at a more opportune time. Over two and a half years, growth in our core Australia and UK markets has been beyond expectation and we now require additional layers of maturity to transition from a fast growth start-up, into a sophisticated mar-tech solution. Nick's background and senior experience will see us build greater efficiencies into our existing sales processes as we embark on further regional expansion."
Nick Randall, said: "I am deeply humbled and excited at the opportunity of joining TRIBE. We are only just beginning to witness the sheer scope of Influencer Marketing as a creative solution. The TRIBE proposition of premium content at unprecedented scale, unparalleled speed and at a fraction of the cost is something I cannot wait to introduce to brands around the world."
Source: TRIBE