Intuit Inc., maker of TurboTax, QuickBooks, Mint and Turbo, debuted its first-ever corporate brand campaign in the company's 35-year history. The heart of the campaign is centred around a four-minute, animated short film that showcases how Intuit, with its ecosystem of products, helps power prosperity for consumers and those who work for themselves.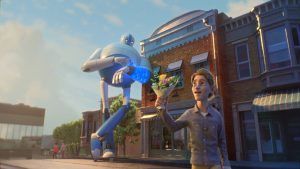 The film introduces Pari, an engineer and entrepreneur who sees her friend Pete struggle as the owner of a small flower shop. In turn, Pari becomes inspired to create an Intuit Giant for Pete, which helps him manage the financial elements of running his shop so he can focus on growing his business and delighting his customers.
"There are 750 million people who work for themselves around the world who juggle managing their finances while pursuing their passions," said Lucas Watson, chief marketing and sales officer at Intuit. "With today's economy, and the pressures of managing time and money, sometimes it can seem like the odds are stacked against them. But Intuit exists to work for them."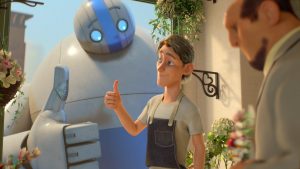 As a metaphor for the combined power of Intuit's ecosystem of products, the Giant, unique to every individual, is powered by the company's unrivalled set of small business data and sophisticated technology. Intuit's technology is powered by over 150 artificial intelligence and machine learning patents. Today, Intuit powers prosperity for 46 million customers by delivering products and services that save them time, deliver more money and provide greater confidence in their financial decisions.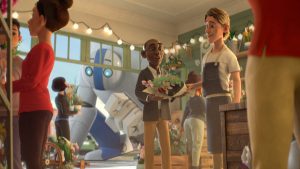 The campaign launched on February 1st across multiple platforms including YouTube, Facebook, and Snapchat. On Sunday, Feb. 4th, Intuit will also air a 15-second spot during football's biggest game, featuring the Intuit Giant and Pete, and a playful nod to saving time.
The campaign was created and produced by Intuit's agency of record, Phenomenon, an independent brand transformation agency in Los Angeles. The film was directed by AAO of Oscar-winning production company Passion Animation Studios.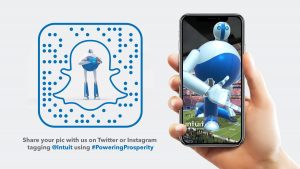 "Together we're bringing to life the story of why the world needs Intuit, how dedicated the company is to powering prosperity and how much better life can be when you have the power of Intuit on your side," said Chris Adams, chief creative officer at Phenomenon. "We're excited to introduce the Giant to the world and even more excited about what's next for the company."
Source: Phenomenon