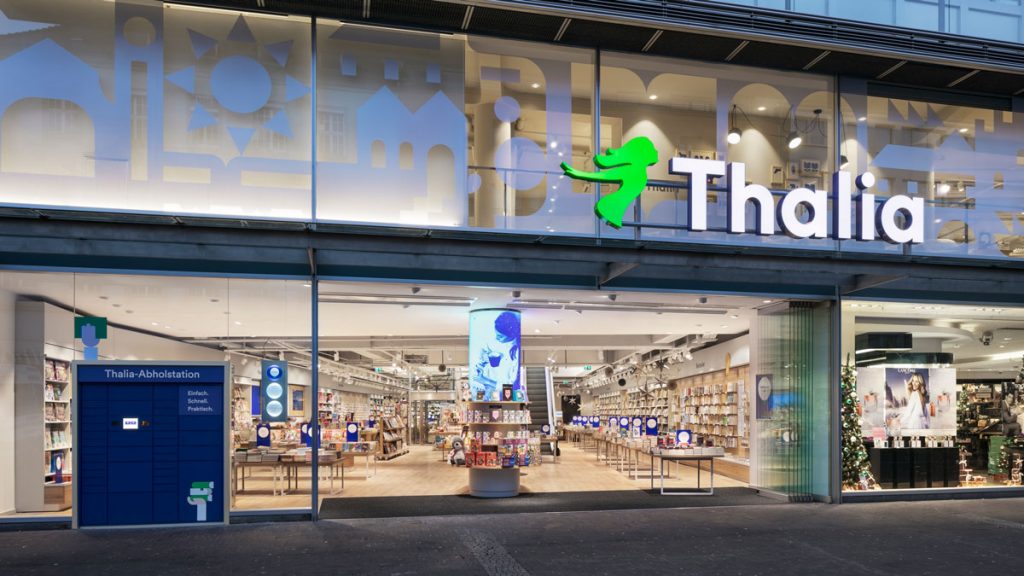 Thalia, one of the largest chain of book stores in the German speaking countries, commissioned JHP to reinvent their retail venues. Thalia operates about 300 bookshops in Germany, Austria and Switzerland, owns online bookseller Buch.de and is part of the retailer alliance that sells the e-reader Tolino.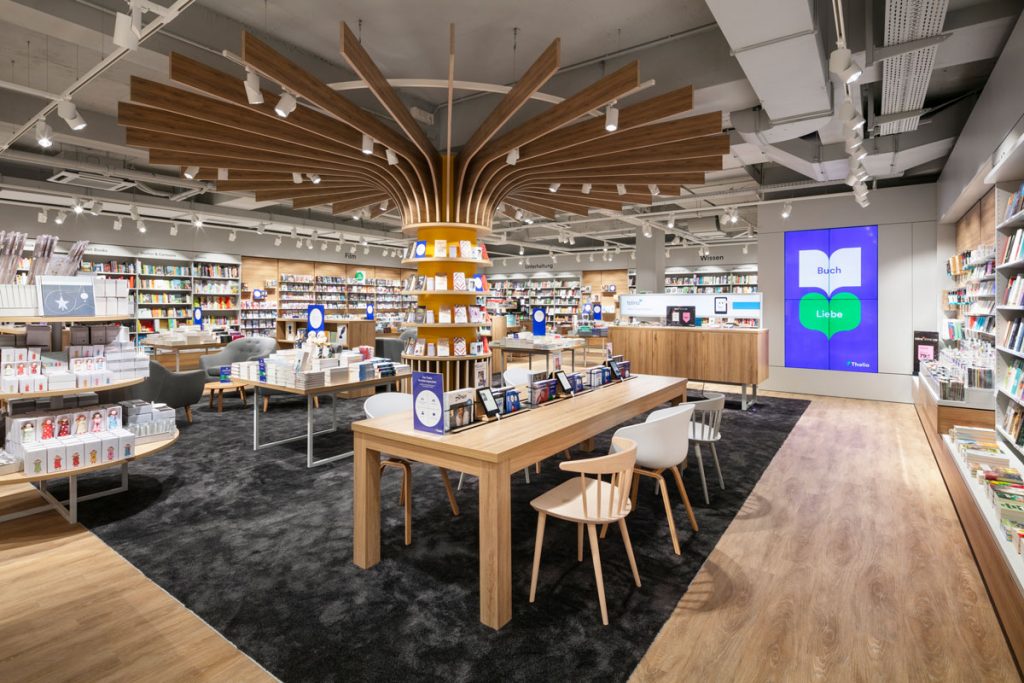 However, the essence of the stores is their ability to provide personalised stories across all channels, feeding the minds of each and every reader no matter the age or demographic. The stores are equipped with an eventful customer journey which includes reading lounges, kids zone, literature cafés, gifts areas and much more – all focused on the comfort of the individual customer.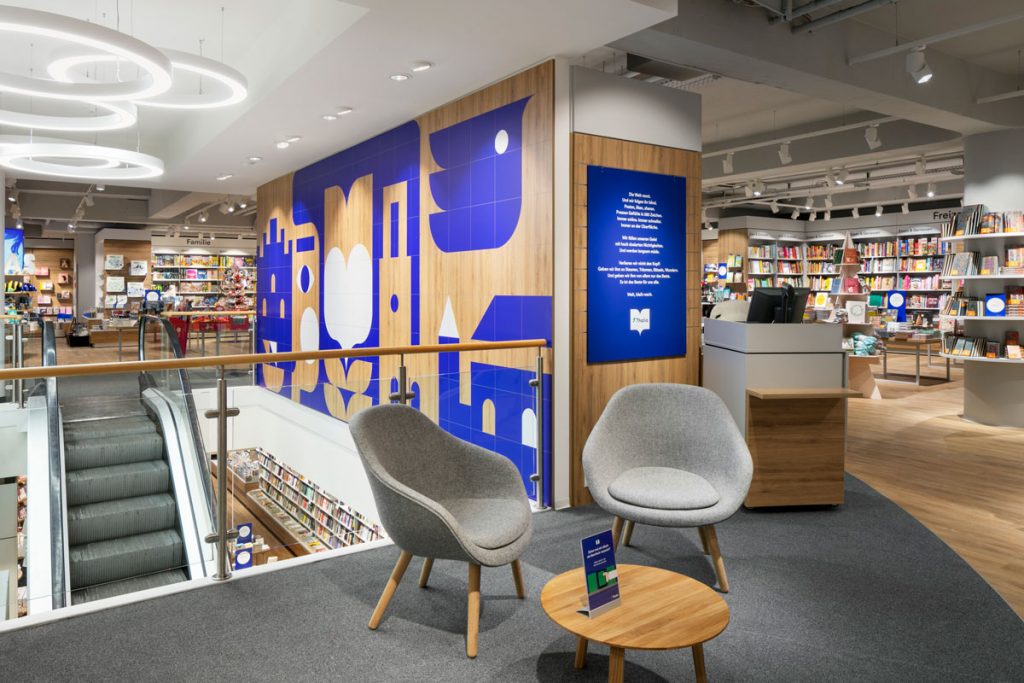 With careful consideration of this individual and personalised approach JHP developed an interactive living store. The company's possession of its own publishers and printers allowed JHP to integrate experiences such as book signings, poetry readings, storytelling, writing classes, art workshops and digital lectures giving everybody a chance to immerse deep within worlds of their own imagination.
Source: JHP