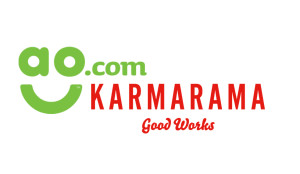 AO.com, the online electrical retailer recently awarded Britain's Best Retailer, has named Karmarama as its lead pan-European creative agency.
The agency won the business after a four-way pitch process that was handled by the AAR.
Karmarama will create a new brand platform to be rolled out across multiple channels including broadcast advertising and digital marketing.
Andrew Kirkcaldy, Group Brand Director at AO.com said: "We're delighted to appoint Karmarama as our partner, they have a great culture that is closely aligned to ours, showed us smart ideas and have a truly integrated offer. They've got all the tools a business like ours needs and a modern approach to communications. We're looking forward to working with them."
Ben Bilboul, CEO at Karmarama said, "AO.com are a great fit for us, they have a great team and are astonishingly good at what they do, so we're thrilled to be working with them on their ambitious growth plans."
AO.com launched in Germany in September 2014, the next stage of the company's European expansion. The company has operated in the UK since 2000 and previously worked with BMB as its UK agency since 2013.
AO.com recently won the title Britain's Best Retailer at the prestigious Verdict Retail Awards for customer satisfaction, ousting John Lewis from top spot. This is the first time an electricals retailer has taken the top prize.