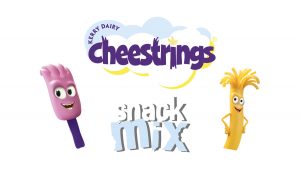 Cheestrings, the most frequently purchased and kids' favourite cheese snack, is launching a £1.5m multi-touchpoint campaign, born out of rich insight. The research compiled by brand owner Kerry Foods suggests that kids are relentless pursuers of fun and are always seeking inspiration to spark their natural creativity to make anything exciting. This notion perfectly pairs to both Cheestrings and Yollies brand purpose of existing to make kids' lives as fun as possible.
"Putting fun at the forefront of kids' lives is at the very heart of our well-known and loved brands, Cheestrings and Yollies. The latest Choose Fun campaign centres on a moment of conspiracy between Cheestrings/Yollies and children, where the boring /ordinary turns to the extraordinary through the power of fun and imagination," commented Lisa Doberenz, Cheestrings Senior Brand Manager at Kerry Foods.
"The very principles of the  campaign and the taglines: Choose fun…pull the string for Cheestrings and Choose fun…grab the stick for Yollies, link directly back to the fun kids can have with our products; products that not only kids enjoy but parents are happy to give to their children. Our Cheestrings and Yollies brands are a popular choice as they are rich in calcium but are also a fun snack for children."
The new TV ad, which tested extremely well with kids and parents alike, is set to go live on Thursday 1st of March and will run for six weeks. With 75% of shoppers seeing the advert more than five times, our retail partners can expect to see increased demand for both product portfolios.
The campaign will feature the new and improved  Mr Strings and Mr Yollies characters, who are rolling out across our new pack design currently – all assisting with bringing the Choose Fun platform to life and providing more personality and relevance for kids.
In addition, the advert will feature Kerry Foods' newest product innovation in the range for the first time ever, Cheestrings Snack Mix, about a new '3-in-1' after-school snack that contains real cheese chunks, crunchy crackers or pretzels and a tasty fruity mix.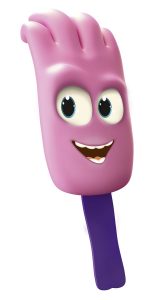 With over 300 million Cheestrings sold each year and bought by 3.8 million UK households, the brand is experiencing phenomenal growth MAT at +13% outperforming the cheese snacking category. Yollies, a convenient healthy solution for mums to give to their kids and the world's first yogurt lolly on a stick, is one of the fastest growing brands within kids' yogurt revolutionising and enlivening the category.
Doberenz concludes: "We believe that having fun is one of the most important parts of a happy and healthy childhood. The advert performed so strongly in research, with high like-ability and purchase intent amongst shoppers, we're confident the campaign will continue to grow the brand and drive footfall into stores over the coming months."
Source: Kerry Foods