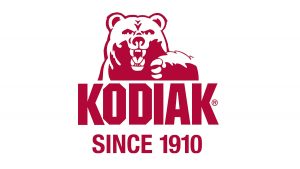 Kodiak, a footwear brand founded in 1910 in Canada that specializes in safety, lifestyle and cold weather footwear, announced that it has tapped Mechanica, a strategic and creative agency based in Newburyport, Massachusetts, to handle all branding efforts.
Mechanica is tasked with developing the positioning of Kodiak through intelligence gathering and creative strategy to help the footwear company relaunch its brand positioning, image and voice to expand its presence.
Mechanica was selected based on its proven track record within the footwear category and its experience leveraging data analytics to develop strategic and creative assets that help expand brand reach. 
"We're thrilled to be working with Mechanica to broadcast our brand values that have remained strong for over 100 years," says Margaret Morey-Reuner, Director, Marketing, eCommerce & Licensing for the Kodiak brand. "While we will always celebrate our legacy, we are very excited to work with Mechanica to revamp and polish all of our brand characteristics and expand our horizons. Our commitment to bringing consumers durable and trustworthy products endures, and this collaboration with Mechanica will allow us to revamp and expand on that mission."
Kodiak joins Mechanica's diverse portfolio of clients, including iZotope, AllWays Health Partners, Forcepoint, and High Liner Foods.
"We look forward to continuing to collaborate with Kodiak, a historic company with a longstanding position as an authentic brand, offering high-quality, fashionable shoes," said Ted Nelson, CEO of Mechanica. "Kodiak is a unique, innovative company with a big story to tell, and by putting strategy and creativity first, we can help Kodiak tell that story in new ways, so it can reach even more consumers." 

Mechanica's first work for Kodiak will launch in the first quarter of 2019.
Source: Mechanica