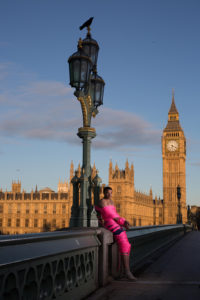 London commuters got an eyeful this morning as a number of 'Stags' were spotted chained to lamp posts, taped to benches and handcuffed to bus stops across the capital. These scenes of stag party aftermath were staged by LateRooms.com as an audacious marketing stunt to celebrate the start of peak wedding season.
The 'Stagvertising' campaign was designed and executed by creative agency Taylor Herring as part of LateRooms.com's 'It's Going To Be A Great Night' campaign, which celebrates super-fans who are passionate about and proud of their interests and hobbies.
The 'Stags' were spotted across London at locations including Westminster Bridge, Victoria Park and even outside New Scotland Yard. The plucky actors were seen looking a little the worse for wear, sporting everything from silly costumes to a wedding dress – and even just their pants!
PR activity to support the marketing campaign included a research based news story that reveals just how far brides, grooms, their best men and maids of honour will go to mark the end of single life.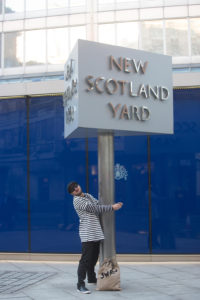 The research reveals a clear gender divide, with people attending Stag dos spending £346.19 on average, compared with those attending Hen dos, who will spend £286.96.
Stags were also more likely to splash out, with a smaller percentage (6%) admitting to spending over £1,000 on their mate's final blowout.
London was voted the top location for both stag and hen weekends in the UK, while Amsterdam is the favoured foreign destination for stags, and hens are more likely to choose Dublin. But over two in five stags (44%) secretly dread the weekend away. Over a third of men revealed that they would happily swap typical stag activities such as zorbing or go-karting for a relaxed meal or even a spa break (38%), while a far greater number of women would much rather be doing something more adventurous on a Hen weekend (60%).
The latest leg of the LateRooms.com 'It's Going To Be A Great Night' campaign has featured a return to TV along with brand new out-of-home activity, launched on 25 April, in its latest £1.8M marketing push.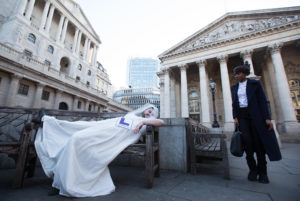 This follows the success of an integrated brand campaign last November which saw the brand return to TV after a three year absence. The campaign was well received and resulted in an increase in brand impressions of more than 80% as well as a 25% uplift in downloads of the LateRooms.com App during the campaign period. The brand's social channels also saw visits grow by 32%, with mentions up more than 10% on pre-campaign levels.
This time around the campaign featured new versions of two of last year's mini-series of adverts, showing the excitement of a die-hard, towel-dropping Chris de Burgh fan and a young, beatboxing football supporter when they find out they'll be going to see their heroes perform and play.
From 25 April, brand new out-of-home activity – also created by Mother London – was launched to support the TV campaign, and sees LateRooms.com extend its 'great night' focus on fandom to shine a spotlight on the nation's unexpected and interesting super-fans that travel around the country, going to any lengths to see their hero or engage in their passion.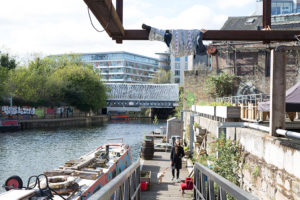 The creative features Viking re-enactors and tennis nuts, as well as super-fan goths and sci-fi enthusiasts taking their fandom to the next level in preparation for a 'great night'.
Photojournalist, Peter Dench, was enlisted to shoot the creative, well known for his photographic reportage on the quirkier aspects of human nature – and especially Great Britain, having published a series of books which include The British Abroad, A&E: Alcohol and England, and England Uncensored.
The hotel bookers continue to eschew the typical travel inspiration that goes hand-in-hand with its industry competitors, in favour of emphasising the occasions behind consumers' hotel stays.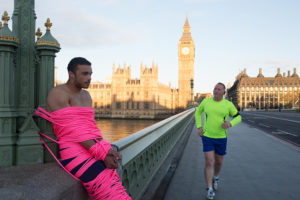 Georgina Crosswell, Head of Marketing for LateRooms.com, said "We all get excited when we know a great night is on the cards, and some of us take that excitement to a whole new level. This campaign is a celebration of those super-fans who are passionate and proud about their interests and hobbies, going the extra mile to create a truly memorable experience. The out of home campaign uses visually arresting imagery, which Peter captured perfectly, showing the contrast between these super-fans, wrapped up in their own world while the everyday continues on around them. The shots are incredibly honest and have a very British sense of humour."
TV adverts, video-on-demand and pre-roll activity rare running throughout April across a range of key programming on both terrestrial and digital channels, supported by a combination of 6, 48 and 96 sheet formats in major UK regional cities including Manchester, Birmingham, Edinburgh, Cardiff and Leeds.
Other activity includes Premier League perimeter advertising during April and May.