Viewers are challenged to 'Make a Bold Move' in an advertising campaign for McDonald's Big Flavour Wraps, created by Leo Burnett London.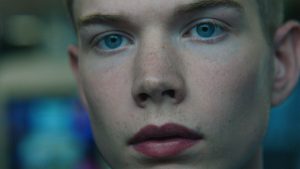 The aim of the campaign is to drive sales of McDonald's Big Flavour Wraps range by generating excitement for the products – while also introducing a bold new flavour with The Fiery Buffalo Chicken One.
The 30-second film shows a young man going to McDonald's with some of his mates. His eyes lock with those of a McDonald's crew member and he is instantly fixated.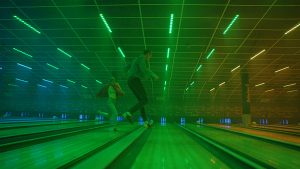 We're then transported into a dream world where we see the pair enjoying a bold adventure together. We follow them running through an abstract underpass, dancing in a bowling alley and playing together in a games arcade.
But when the woman asks him 'what's it going to be?', the young man finds himself tongue-tied. She helps him out by looking into his eyes and suggesting a 'Fiery Buffalo Chicken Wrap' and clearly approves of his bold choice when he nods in agreement.
Emily Somers at McDonald's said: "This campaign continues our positioning of our flavoursome wraps range as a bolder more exciting lunchtime option. This time with a modern, contemporary take on those love-at-first-sight moments we can all relate to."
The campaign broke on 25 June and runs for six weeks in the UK and Republic of Ireland. Along with the TV ad, there is social activity on Facebook, Twitter and Snapchat, and ads on radio, in the press and out of home.
Source: Leo Burnett London