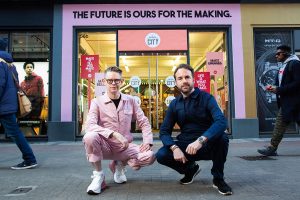 Customer agency LIDA, part of the M&C Saatchi Group, has launched a pop-up shop and range of merchandise in partnership with the independent Carnaby Street retailer, We Built This City.
The agency has developed the partnership to support the launch of its new proposition. As LIDA sets out to "Make Work People Welcome", they are testing their approach with real customers.
The pop-up shop, which features a LIDA-branded storefront, launched on Monday 25th February, and will run until Sunday 3rd March.
As part of the partnership, LIDA will be selling a range of limited-edition products, including prints, placards, postcards, tote bags, T-shirts and pin badges, all featuring bold typography and LIDA's new colour palette.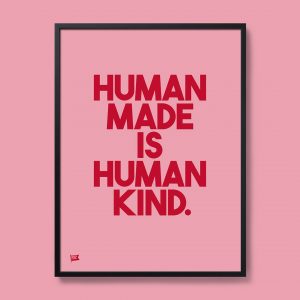 The collaboration is part of LIDA's Make Club initiative, which sees it creating its own products as part of a drive to put creativity at the heart of its business.
Proceeds from the sale of the merchandise will go to Create Arts, the UK's leading charity empowering lives through creative arts.
Jonathan Goodman, CEO, LIDA, said of the partnership: "We want to create work people welcome. That is to say, work that so deeply understands customers, they value its role in their life. We decided to put our money where our mouth is and sell our agency proposition to real people."
Ben Golik, Chief Creative Officer, LIDA, added: "If we say we make work people welcome, we decided the ultimate test would be to see if real people would pay for it. We must be the first agency to try to sell its own positioning."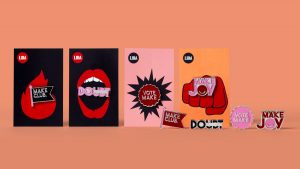 Alice Mayor, Founder, We Built This City, added: "When we first saw LIDA's Make Club merchandise range it really resonated with us – the typographic design and 'creativity first' messaging is something that we know will appeal to our customers on Carnaby Street."
The agency will be running a series of client and industry events at the shop throughout the week, including appearances from guest speakers June Sarpong MBE and Andy Leek, the artist behind 'Notes to Strangers'.
Source: M&C Saatchi Group