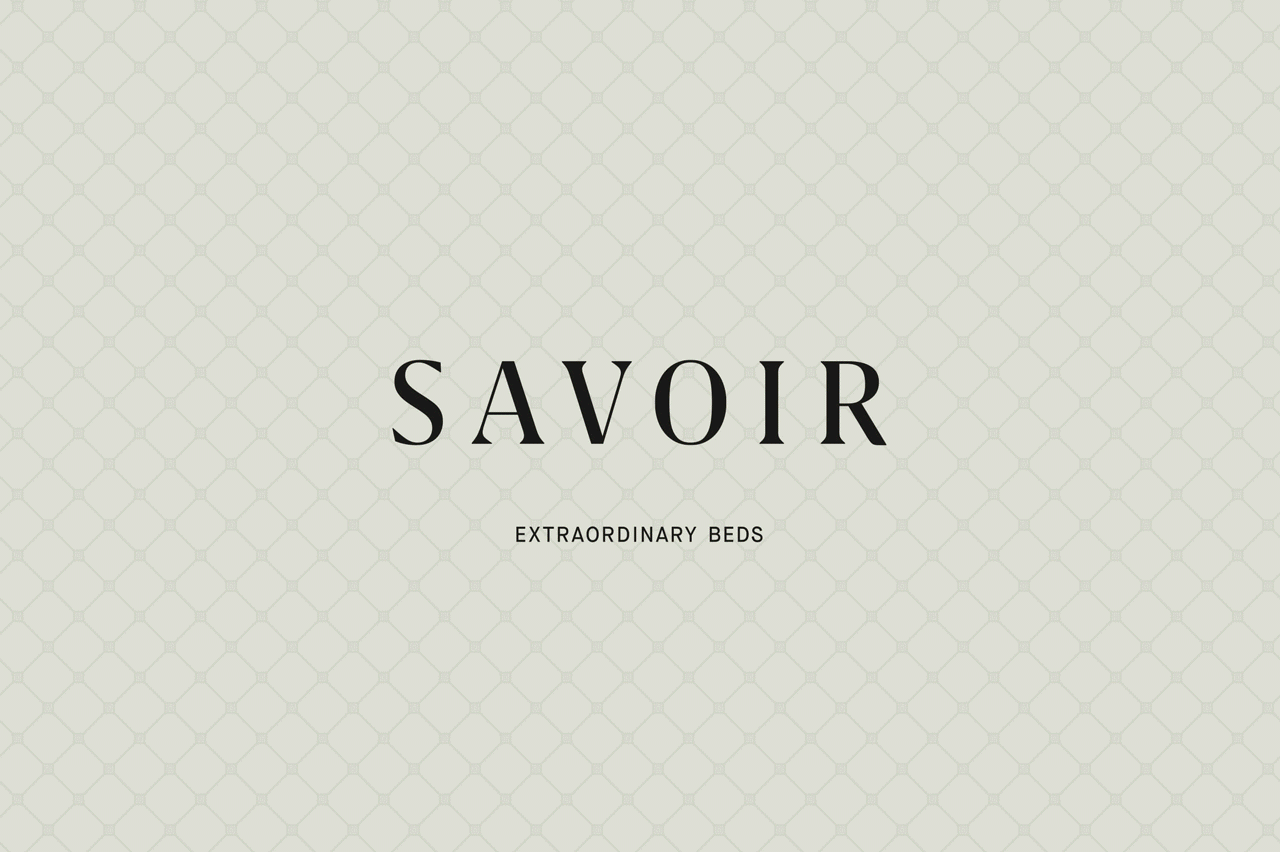 Brand design studio Without rebrands Savoir to re-establish its luxury credentials, focus on its core values of craft and comfort, and emphasise that good sleep is worth investing in.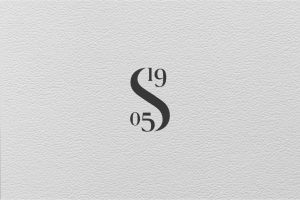 Savoir has been making the world's finest beds since 1905, when it was set up to supply The Savoy Hotel in London. Each bed is custom-made in the UK using the best natural materials, with one craftsperson per customer.
The bespoke nature of its product, however, was proving confusing and daunting to many potential consumers and a focus on marketing designer collaborations wasn't placing enough emphasis on what mattered most to customers – comfort and sleep quality. Without set out to simplify the story, bringing it back to the brand's heartland of craft, quality and comfort.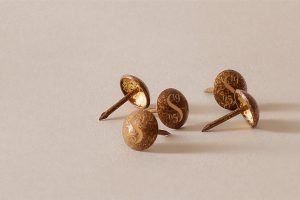 Roly Grant, Creative Director of Without, says: "We visited the Savoir workshop and were impressed to find a place of focus and calm, where skilled craftspeople use traditional techniques and natural materials to create products that last a lifetime. We wanted to bring to the fore Savoir's commitment to artisanal excellence by simplifying its offering and showing how a 'slow' world of traditional techniques and materials, one that values craft, comfort and luxury, is conducive to unparalleled sleep quality."
Without streamlined the Savoir bed portfolio into four iconic, easy-to-navigate types – No1, No2, No3, No4 – taking the consumer from opulent-starter to super-luxury. A redesigned website now makes a virtue of the complex 120-hour manufacturing process, heroing each of the models and demonstrating why they are the best in the world.
This more straightforward business model has allowed the brand to function more effectively online, and an ecommerce launch is planned for thesummer. Now consumers can navigate all the options easily at home, before being invited to meet a representative to go through the finer details and customise their chosen bed model.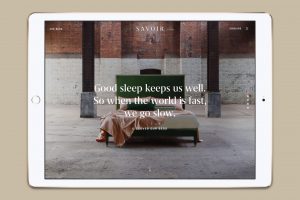 The Savoir online environment now celebrates the unique Britishness of the brand, and speaks of heritage, nature, craft and luxury. And an original ticking design by Lady D'Oyly Carte, wife of founder Rupert, provides a fitting and ownable backdrop to the brand.
Without created all the elements of the new identity, including brand and product naming. The previous 'Savoir Beds' brand name was replaced by the more confident 'Savoir', and a new logotype developed using heritage elements in a contemporary setting.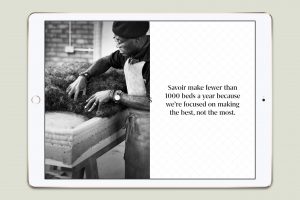 A monogramed 'S' entwined with '1905' has also been created for use on products like bed linen and other accessories, and could also work as a quality-assuring detail on the beds themselves, for example on tacks and leather tabs.
Sarah Frederickson, Marketing Director of Savoir, says: "We asked Without to elevate Savoir and portray a confident representation of our core values. The team showed an instinctive understanding of the brand from the outset, and this has been reflected in the quality of the work. The refreshed identity and tone of voice has set a new direction for the brand that is really exciting and feels totally unique to us."
Source: Without