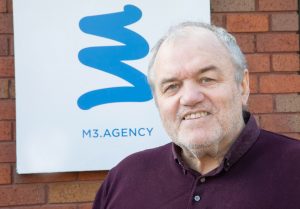 One of the leading personalities in the travel market has joined M3 as part of its ambitious plans to double accounts in this sector. The West Midlands full service advertising agency, which has offices in Birmingham, Oxford Circus in London and Wolverhampton, has appointed John Donnelly as Non-Executive Director to build on more than £1.5m of recent contract wins.
The creator of Holiday Hypermarkets and the former MD of First Choice Retail and Harvey World Travel will look to combine the agency's 'M3 – The Modern Marketing Model' with his unrivalled industry contracts to develop a range of innovative 'route to market' collaborations and deliver UK representation for foreign destinations.
New designers and digital specialists have also been recruited, taking the specialist team – looking after Aria Resorts, Co-op Travel, Marston's Inns, Solmar Villas and West Midland Safari Park – to ten people.
"Travel is one of our fastest growing sectors, up from £1m last year to £2.5m in gross annual billings in 2018," explained Nick Lovett, Managing Director of M3.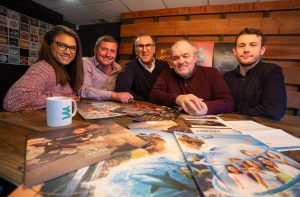 "The M3 model appears to be very popular with clients in this sphere, who like our ability to understand the brief, develop the strategy and execute the campaigns – all set against benchmarks that mean something. We've got in-house teams that look after creative, branding, digital, video, media buying and event management. It's the complete package and the appointment of John will take us to the next level, putting us in front of some of the most influential people and brands. His track-record and knowledge of the travel industry is second to none and we will look to leverage these qualities to develop exciting new marketing offers for companies working in the sector."
John joined the Co-op as General Manager and his appetite for transforming the travel world saw him excel and be given the opportunity to bring the ground-breaking Holiday Hypermarket brand to retail parks all over the UK.
The business was sold to First Choice plc where he was appointed MD of Retail Distribution, creating 37 further Holiday Hypermarkets and 400 retail shops. Awarded the travel industry's Lifetime Achievement Award in 2013, the former Chairman of Chasetown Football Club has also become a specialist in creating joint ventures that resulted in a high street presence for Virgin Holidays and the successful sale of Floridian Homes.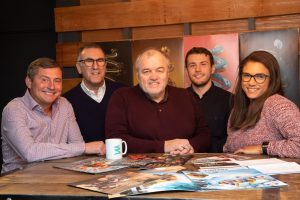 "I'm really excited to be appointed as Non-Executive Director for M3, a company I know a lot about and one that I have been very impressed with, especially in the way it has supported Solmar Villas to increase sales and put West Midland Safari Park on the map with a number of excellent TV adverts," continued John, whose travel company JDA includes Ethan Mason Sports, CBR Classic Cars and Travel Members Benefits Programmes.
"The travel industry is continuing to evolve and I feel there's a big opportunity around the popularity of 'staycations', representation marketing for foreign destinations and membership and reward programmes. I genuinely don't think the sector has ever got to grips with the latter and that is something we will actively look to change, using all of M3's creative and digital marketing techniques to achieve that."
M3, which is now a member of the Institute of Travel & Tourism, employs a mix of creative, account management, digital specialists and media planners amongst its 30-strong team.
John and Nick Lovett will be visiting the World Travel Market event on Monday 5th November, where a number of meetings have already been booked to discuss exciting new marketing offers and opportunities.
Source: M3 Agency