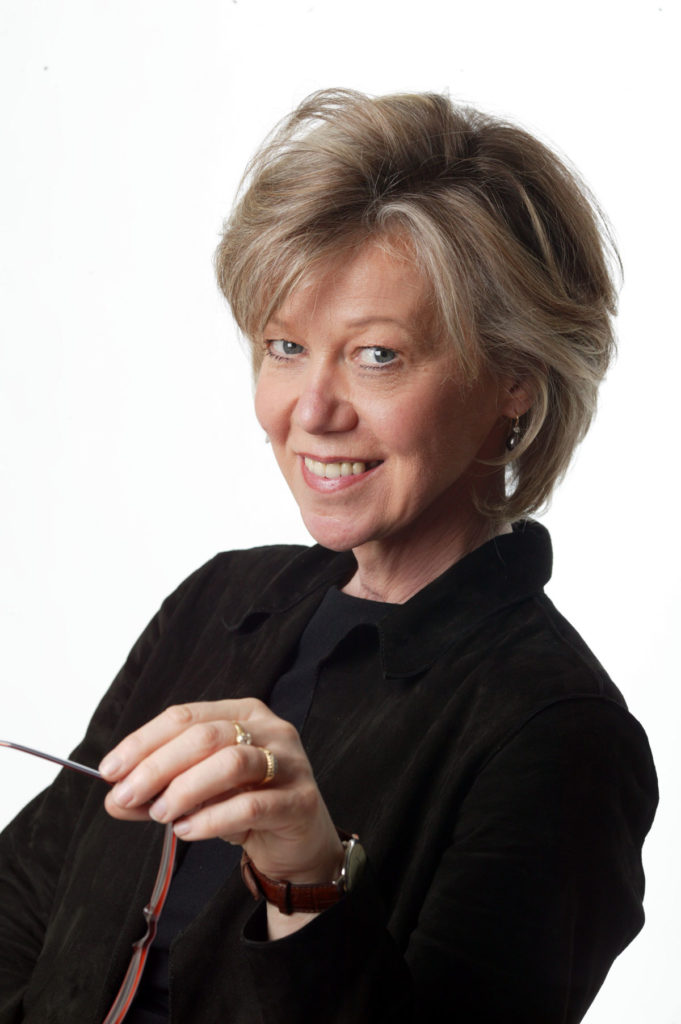 MarComm News' Legend Series is designed to show a different side of some of the 'best of the best' (our legends) personalities of the Marketing and Communications world. These people really don't need an introduction and we're sure most people in the industry know their career highlights and stories already!
So here is a look at Lewis Moberly's Mary Lewis:
Q) What is your morning routine?
A) Typically I get up and spend a precious couple of hours before the office swings into action at 9am. I use this uninterrupted time to solve, imagine, think, on whatever is outstanding from the previous day. I sit on the floor with work spread out around me, dressing gown and cup of coffee going cold, completes the scene. It alarms the cleaning lady but is very productive.
Q) Do you have any pets? What are their names?
A) Yes. Six horses – Flynn, Orliene, Cody, Brady, Shannon & Jester, and two dogs – Coco & Bumble. My very best friends.
Q) How do you relieve stress, if any?
A) Playing farming.
Q) With what regularity do you exercise?
A) Most days a bit of stretching. Riding at weekend in Shropshire.
Q) What personal habit has had the most impact on your life?
A) Smoking. And giving it up at the age of 30. How to have a call? An argument? Make a decision? Count to ten? Start the day? End the day?…without my trusty pack of Marlboro's…
Q) What is the most positive, life altering moment you have ever had?
Meeting my future husband, partner, mentor and critic
Having my daughter Scarlett Rose, now studying drama in Los Angeles
Winning D&AD Gold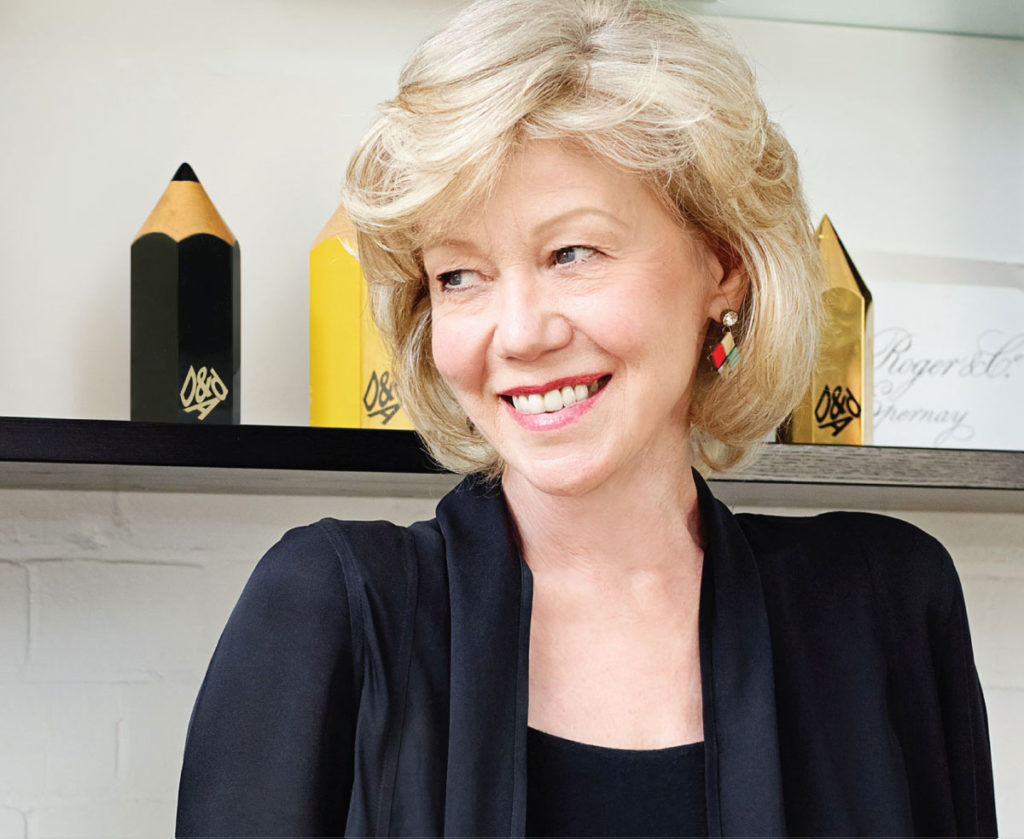 Q) What inspires or drives you the most?
A) The thrill of the chase, professionally and personally.
Q) Three things that people don't know about you?
I'm hugely domestic
I seriously don't like frogs
I am technically inept
Q) Best advice you have ever received?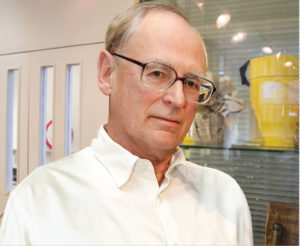 A) I've received loads!
From Robert Moberly, when I've had what I think is a great idea: "How much do you need of it?"
From John McConnell when I joined the Royal Mail Stamps Committee: "Say one thing and make it good."
From an American Mad Man: "Tell me sweet and tell me true, or my dear to hell with you."
True of most ideas
From me: "Have an idea. Love it. If it's not in my head when I wake up, bin it."
Q) What's your favourite meal?
A) Walnut soup, if I can gather the nuts before the squirrels do…an annual challenge. Followed by roast pigeon with big black fried field mushrooms, lots of fresh herbs and garlic butter. Then a little spinach salad with a dollop of Mont d'Or and perfectly plain crackers.
Q) What's the best part of your day?
A) The beginning when all is possible…And the end when its all possible tomorrow.
Q) If you were not in this Industry, what would you be?
A) A barrister (rather grandly). I like preparing the case. I like a good argument and I like to persuade and to win.
Q) What's your favourite genre in film? What is your favourite film?
A) My Film Genre is John Ford Westerns. And my favourite film is 'Duel' by Steven Spielberg.
Q) The favourite project created by you?
A) Oban. Designed in 1986 as benchmark of the pioneering Classic Malts range. Winner of countless awards including design, copywriting, illustration. It has remained, together with Lagavulin, untouched to this day. Quite a feat given different owners, and fast changing category.
Q) And the one you wish you had done?
A) The ITV identity. For its simplicity, appropriateness, engagement and confidence. Lovely.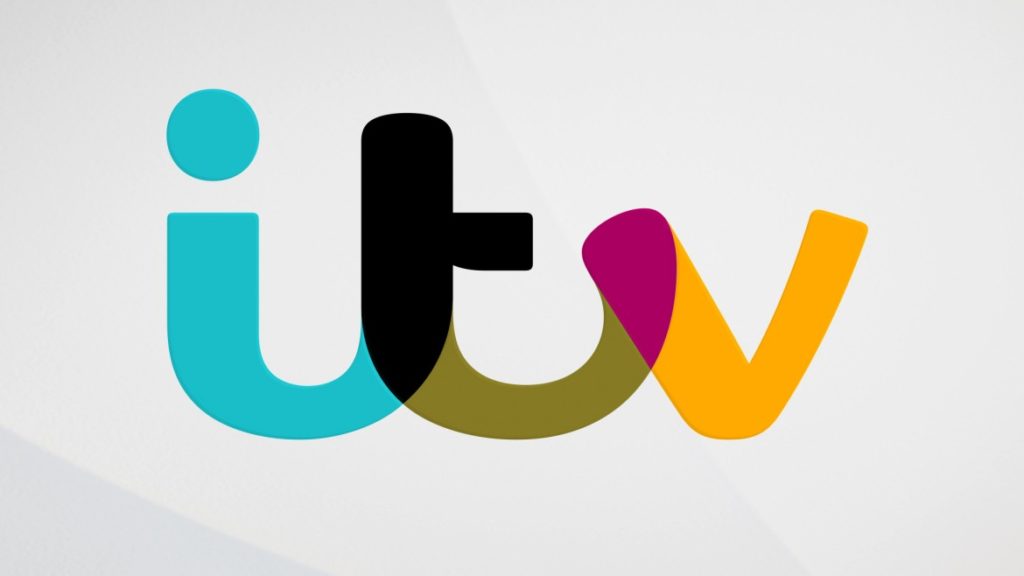 Q) Describe yourself in one word.
A) Curious.