Tourism is the main source of income for the Dominican Republic. While the country saw more than 5.5 million tourists visit the island in 2017, the majority of tourists flocked to the same three destinations: Punta Cana, Bávaro and La Romana beaches.
This presented a missed opportunity: the Dominican Republic has over 200 beaches, each of them with a unique and pristine beauty. The concentration of tourists flowing to only a fraction of the coastline was preventing development in other zones of the island.
McCann Santo Domingo partnered with Sweet Memories Travel Agency to promote the less-visited locations on the island. The idea: since tourists traveled to the island to find unspoiled white sand and blue water, show potential tourists just how many beautiful variations of those two assets could be found on the island.
McCann collected sand and water from each of the island's 200 beaches, creating a geolocated catalogue of every beach on the island and its unique colour signature of sand and water. It was a Coastal Pantone of the entire country.
To create the catalogue, the collection of samples of sea water and sand required six months of painstaking effort. Two hundred recreations of each beach were hand-built from the samples and given to Dominican consulates and tourism fair organisers around the world.
A virtual version of the catalogue was built and can be found here.
The website displays, in gorgeous, high-definition photography, the exact conditions of sea and sand at every single breach, and includes relevant information about each beach, along with directions on how to reach every location. Online visitors can also request a hard copy of the catalogue.
Launched previous to the Easter holiday, through digital and social media, the campaign generated over 100,000 visits to the website on the first day. Over two million visits to the website have been logged to date. Travel bookings grew over 50% in comparison to the previous year. More importantly, approximately 90% of the travel bookings were made to the alternative destinations promoted by the catalogue.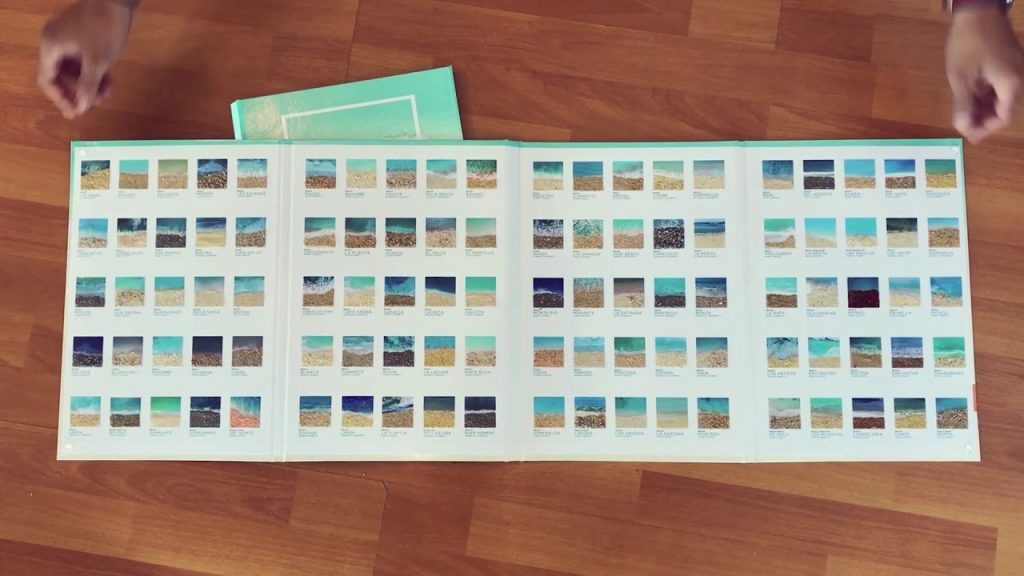 Source: McCann