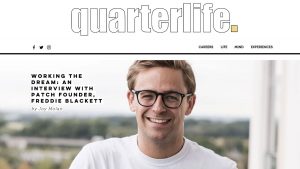 Getting a job straight out of uni can feel rather daunting, particularly in a competitive industry like advertising. This post-education crisis leaves one in three graduates "mismatched" to the jobs they find after leaving university, research by Universities UK suggests.
So is it a wonder that fewer than half of quarterlifers feel optimistic about their futures, and most leave full-time education feeling poorly-prepared for the real world and work life.
Based on their own personal experiences of this disorientating time, Emily Parker and Joy Molan, two strategists at McCann London, decided to lend a helping hand by creating the resource and guidance they'd been missing.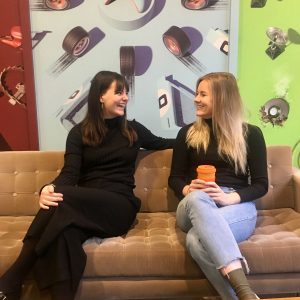 Quarterlife Magazine is a new independent magazine for 20-somethings, which aims to plug the gap left by the education system with honest and uplifting content about careers and life after uni.
According to quarterlifer co-founder Joy Molan: "You're spat out of the education system with no real understanding of how to get to where you want to be. We were fortunate to find positions in an industry we are passionate about, but for most people we know, it has been a real challenge getting your foot in the door of the industry of your choice."
Her partner Emily Parker couldn't agree more: "All the role models out there are so far along in their careers, that it can feel very demoralising and lonely when embarking on your career. We were frustrated at the lack of content that reflected how challenging this age can be, on a personal and professional level, which is why we created Quarterlife Magazine."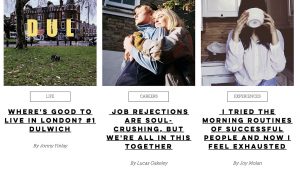 Launching on Monday 28th January, Quarterlife Magazine features exclusive interviews with inspirational young startup founders like Patch Plants' Freddie Blackett, as well as first-hand, personal write-ups by quarterlifers pursuing their dreams.
Young writers reveal their innermost struggles: from how to avoid spare room hell, to what it's like moving back home after uni, to questions about going freelance, and concerns about Instagram's impact on young people's holiday habits.
Source: McCann London