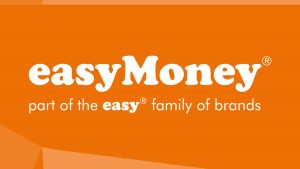 A high-impact national multi-media campaign for easyMoney's Innovative Finance ISA (IFISA) is being spearheaded by Media Agency Group (MAG) – who have been appointed by the financial brand to drive consumer awareness.
Leading independent agency Media Agency Group is penetrating a competitive marketplace using a mix of media channels, to drive interest in easyMoney's range of ISA's – which offer very lucrative returns on investment.
John Kehoe, Chief Executive of Media Agency Group said: "easyMoney is based on the same principles as EasyJet and Stelios' vision, where he wants everybody to get a better return on their investments – through simple, honest products that offer more value, for less. It has great to work with such an innovative brand and to build consumer awareness for its financial products, in what is notoriously a crowded marketplace."
Lee Brett Head of Marketing at easyMoney said: "We're delighted to have partnered with the Media Agency Group, as they have a solid understanding of the media landscape and a great reputation for building consumer brands in a competitive environment. We're looking forward to capitalising on their expertise and growing awareness of our easyMoney investment platform."
The easyMoney ISA splits investors' funds into multiple property-backed peer-to-peer loans. Investments can receive up to 8.25%PA – a rate of 10 numerous high return ISA's.
easyMoney is the investment platform from Sir Stelios-Haji-Ioannou's easy family of brands. easyMoney focuses on making loans to property professionals secured by a legal charge against UK property. easyMoney delivers a target annual interest rate to investors of up to 7.28% through its Innovative Finance ISA on investments of £10,000 or more.
E-Money Capital Ltd trading as easyMoney is authorised and regulated by the FCA (FRN 231680). As with all investing, capital is at risk. Investments are not covered by the Financial Services Compensation Scheme (FSCS). Tax treatment is dependent on individual circumstances and subject to change.
Source: Media Agency Group