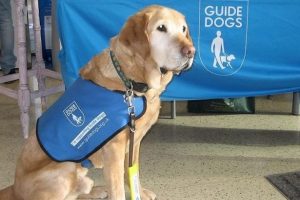 Medialab Group have been appointed as the new media agency for the charity Guide Dogs. The data-driven independent agency were successful after a three way competitive pitch process involving the incumbent agency. Medialab will work with Guide Dogs across all strategic planning, media investment and innovation across fundraising and brand activity going forward.
Medialab will assist Guide Dogs with their long-term strategy to provide services to help more people affected by vision impairment. The agency's data-driven heritage and approach to audience insight will enable them to deliver the right stories to the right audiences to build emotional connections with the public, increase understanding of the Guide Dogs brand and grow support for the charity.
Marcus Orme, Chief Executive Officer at Medialab said "This is a significant win for us, we are excited to work for such a fantastic cause and look forward to joining Guide Dogs up across brand and acquisition across multiple media channels."
Maria Novell, Director of Fundraising at Guide Dogs commented "We look forward to seeing what impact Medialab's data-driven approach will have on our key objectives over the next few years, and look forward to a successful long-term partnership."
Medialab's transparent and proprietary approach to data-driven marketing has allowed the agency to become one of the fastest growing independent agencies in the UK.
Source: Medialab Group