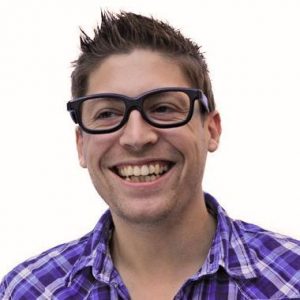 Merkle, a leading technology-enabled, data-driven performance marketing agency, has promoted Thomas Byrne to lead its agency operations across EMEA.
In this role, Byrne will be responsible for leading Merkle's ambitious growth plans for its agency offering in the region, including developing its strategic direction, market proposition, and key partnerships, such as Google.
Since its first major European acquisition in 2015, Merkle EMEA has grown to over 1,300 employees, with 12 offices across five countries. This growth is part of Merkle's drive to further enhance its people-based marketing proposition, creating a market-leading, holistic approach to managing performance media and marketing interactions to known individuals. This represents the next big leap in the evolution of personalisation in an increasingly addressable and transparent market.
Byrne will be responsible for building strong organic growth and expanding Merkle's agency business across Spain, the Netherlands, Dubai, Germany and the UK, spanning paid search, programmatic display, social media, customer experience, advanced analytics and SEO. The agency services practice puts data and evidence at the centre of every media decision, to drive relevance and surface insights. It provides the activation layer for Merkle's core people-based marketing strategy.
Prior to his new role, Byrne was VP growth and partnerships at Merkle, and was previously responsible for growing Periscopix, which he joined in 2009 and was acquired by Merkle in 2015. He played a leading role in taking the agency from 20 to over 280 people.
"Tom has played a significant role in building our market-leading performance media operations in the UK, demonstrating outstanding client leadership and developing our successful strategic media partnerships. This makes him well placed to lead our rapidly expanding agency business in EMEA into its next phase of growth," said Michael Komasinski, president of Merkle EMEA.
"The digital and wider advertising ecosystems are rapidly evolving, with data allowing for a whole new approach that involves serving ads according to the needs and interests of each consumer," said Byrne. "I'm incredibly excited to drive Merkle's people-based marketing offering and play a role in growing the business through this pioneering approach that benefits both brands and consumers."
Byrne will also join the Merkle EMEA Executive Leadership Team, as the representative for Merkle's Agency Services division.
Merkle EMEA's recent growth in the performance media space includes the acquisitions of Divisadero in Spain, Oogst in the Netherlands as part of its Oxyma acquisition, and b2b digital agency DWA, with offices in Munich and London.
Source: Merkle