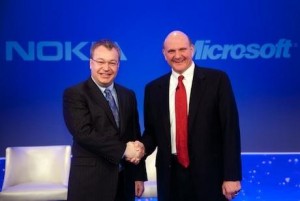 Microsoft and Nokia have confirmed plans are well advanced for a $7.1bn purchase of Nokia's phone division by the software giant.
The deal will see Nokia's entire devices & services business; including design, manufacturing, sales and support, transfer to Microsoft, including all 32,000 staff.
This would leave the Finnish business survive as a manufacturer of telecommunications equipment and mapping division. In addition Nokia will also retain its advanced technologies group which develops and licenses intellectual property.
In tandem with this announcement Nokia announced that its current CEO, Microsoft's former Stephen Elop, will be replaced by Risto Sillasmaa as he assumes his new post as executive vice president of devices and services.
Microsoft will also obtain a limited license to use Nokia's brand names as part of the deal with both the Lumia and Asha brand names switching to Microsoft. The Nokia brand itself can be used on all current products and can be used for a period of ten years on any products based on Nokia's Series 30 and Series 40 feature phone platforms.
Still subject to shareholder and regulatory approval the deal is nevertheless expected to be concluded by the first quarter of 2014.