Mirum,

which was recently named a Visionary in Gartner's 2018 Magic Quadrant for Global Digital Marketing Agencies and noted in Forrester's Search Marketing Agencies Wave, has launched a new mobile-first readiness test in response to Google's indexing change.
The 'Mobile-first Indexing Readiness Audit' will review key aspects of clients' sites, understanding the potential impact of these changes in Google and developing a roadmap to rectify potential risks to search ranking, whilst ensuring the content experience remains front and centre.
The audit, which the agency says they can turn around in under a week and for less than £5k, investigates websites reliance on Domain Authority to rank keywords. Domain (and Page) Authority depend heavily on external backlinks, 63% of which are unique to the desktop. It also looks at the overall content experience, rather than isolated to just search, which is how this differs from other agencies.
Richard Palmer,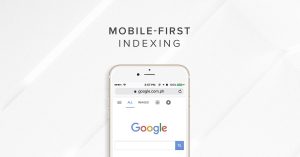 head of strategy, Mirum, says: "The focus of any website should be a rich content experience that meets audience intent. Over the years, the increasing significance of mobile-friendly sites has driven brands to deliver more refined small screen experiences, stripping back unnecessary or overly bloated content to suit fast-paced, on-the-go consumption. In short, many websites now have different experiences dependent on device."
Historically, Google has used the indexed desktop version of a website to determine rank. That's all changing. Almost 56% of all Internet traffic now derives from mobile, so it shouldn't come as a shock that Google has begun to roll out mobile-first indexing – a shift that has been in development for well over a year.
Palmer, adds: "We want to ensure brands are not impacted by the shift to mobile-first indexing. But more than that, we want to look beyond the impact of mobile-first indexing to a holistic view of content experiences. Too many agencies focus on search as a micro-discipline, rather than as part of the overall brand and content experience. We want to ensure that our clients are ready for a mobile only future."
Source: Mirum