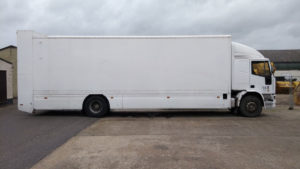 Mission Motorsport has launched a new way to raise money while enabling supporters to make their mark on the charity, literally.
The Forces' charity, which aids in the recovery and rehabilitation of those affected by military operations by providing opportunities through motorsport, is selling prime advertising space on its race truck for as little as £10. Anyone can simply log-in to the dedicated page and upload photos, graphics or messages that will then appear on the truck's livery – and stay there for a year.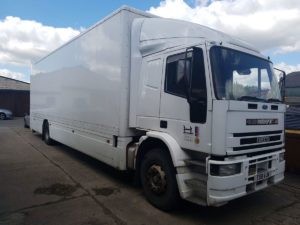 The Mission Motorsport Iveco race truck travels thousands of miles each year, carrying wheelchairs, cars, bikes, kits, beneficiaries, refreshments and much more.
Its centre stage at racing events including the Mission Motorsport Anniversary, Goodwood Festival of Speed, the Mission Motorsport Invitational, the Race of Remembrance, rounds of British GT, Lotus Cup and track as well as experience days up and down the UK nearly every week.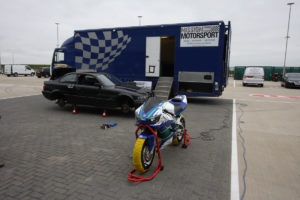 It visits Spa and the Nürburgring regularly and a number of new charity initiatives in 2018/9 will see it getting around the country even more.
Once the entire matrix of space has been sold, the images will be amalgamated and passed to the in-house Mission Motorsport livery studio, a team made up of beneficiaries trained through the charity in design and production.
Using the state-of-the art Roland printing equipment, the Mission Motorsport team will then create a special single image that will stay on the race truck for a year.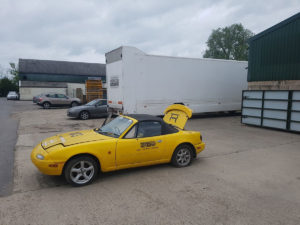 The matrix is made up of 4,800 individual squares each measuring 10×10 pixels and cost £10 per square. Space can be bought in £10 squares or larger as required.
Every pound raised by the new livery will be used to enhance and expand the charity's work, with a particular focus on new technology for the training facilities at the charity's HQ, which helps beneficiaries to gain valuable qualifications and develop new careers.
Source: Mission Motorsport