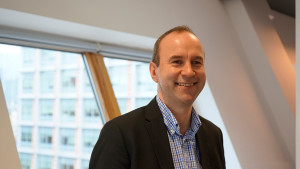 Customer experience marketing agency MRM Meteorite partners with global digital experience company Acquia, and appoints Ian Truscott as Channel Partner Director to head up the new offering.
MRM Meteorite's partnership with the Acquia Platform is designed to help businesses transform and meet the ever-changing needs of the digital world in conjunction with MRM Meteorite's passion for quality data, penetrating analytics and human insights.
Acquia's Platform as a Service (PaaS) model provides inherent support and maintenance to deal with many of the challenges of setting up websites; enabling MRM Meteorite to focus more on customers, content and engagement. The new solution is based on the popular open-source web CMS – DRUPAL and combines security, ecommerce and quick set up to deliver a powerful, scalable and reliable platform.
Ian Truscott has been appointed as its first dedicated Channel Partner Director to oversee the new partnership. Truscott's appointment is a testament to MRM Meteorite's commitment to success and he will be at the forefront of client engagement to ensure that all parties collaborate with confidence of success.
Truscott is an authority on all things content, having spent the majority of his career working with major vendors and advising recognised brands such as American Express, NASDAQ, Jaguar Land Rover and AstraZeneca on their content technologies and digital strategies. As a former industry analyst, CTO and Director of the Content Management Professionals organisation, he most recently lent his experience to building a successful content marketing strategy practice within a fast growing US digital agency.
Gavin Hardman, Chief Technology Officer at MRM Meteorite said: "This alliance is a well-timed enterprise in a period when many Chief Information Officers are reviewing platforming decisions made in the middle of the last decade. CIOs are rightly questioning what the modern market can offer in terms of efficiency and effectiveness for content management and customer journey fulfilment. MRM Meteorite and Acquia aim to assure a good return on investment to last into the next decade and ensure that clients' marketing objectives remain fresh and effective. Welcoming Ian on-board is great news. He'll be right there at the centre of things between Acquia, MRM Meteorite and our clients, ensuring we all come together and succeed in our alliance."
Martyn Eley, Vice President of EMA at Acquia added: "MRM Meteorite is a leader in helping brands create meaningful, lasting connections with customers. Their work is inspiring, and with the Acquia Platform, they'll have the technical foundation to deliver amazing experiences to the right audiences on every device. We're proud to be working with Ian and the MRM Meteorite team as they continue to accelerate their innovation and creativity for customer experiences."
Acquia was named a leader in the 2015 Gartner Web Content Management Magic Quadrant for the second year running.