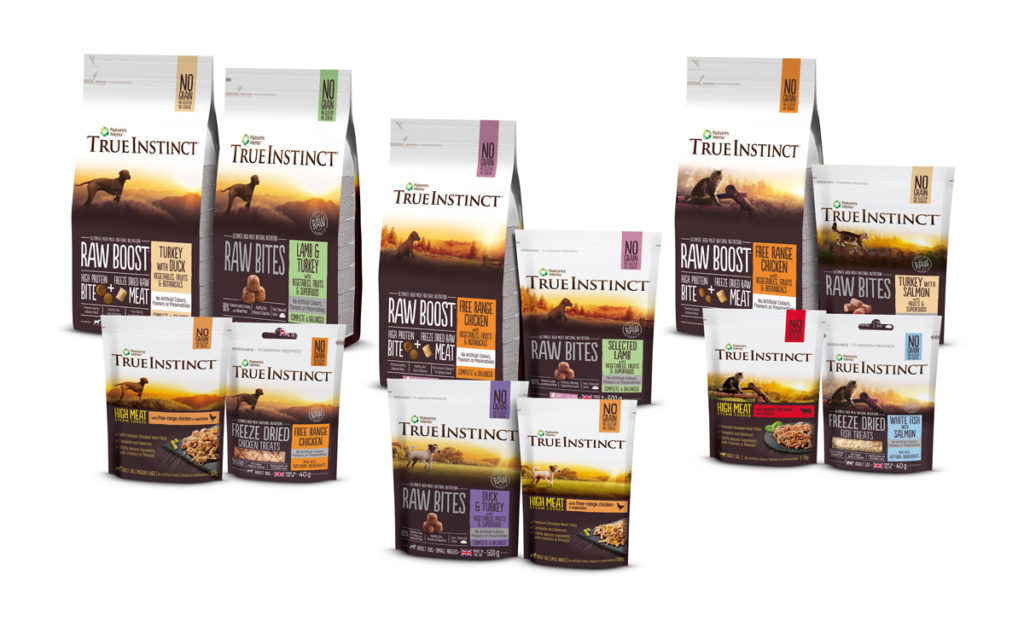 Natures Menu, a premium natural pet food brand, has for the first time appointed a strategic and creative agency. HeyHuman secured the business following a three-way pitch during the summer and has been tasked with supporting the brand's positioning and communicating its product innovation to trade and consumer audiences.
HeyHuman's first brief will be to support the launch of True Instinct, Natures Menu's new super premium natural pet food brand, available in-store during Q1 2018. The launch campaign will consist of ATL and BTL trade and consumer activity including print, digital, social, in-store and exhibitions.
This and future work for Natures Menu will reflect the company's 'pet parent' philosophy, the insight that owners view pets as members of the family and equally deserving of the same high quality food.
James Langan, commercial director at Natures Menu, said: "Natures Menu is embarking on a period of accelerated growth, and as a result, we need a strategic agency partner to complement our ambitious plans for the brand.
"This is the first time we have made an appointment of this kind and we're excited to get started. HeyHuman's deep understanding of the relationships people have with brands will play a significant role in helping us lead and innovate the UK's natural dog and cat food market."
Liz Richardson, managing partner of HeyHuman, said: "Natures Menu is an ambitious, fast-growing business at a really exciting stage in its journey and thinking hard about its positioning and what the brands stands for. This is the type of work that we love to get involved in and plays perfectly into our behaviours-focussed approach which explores brand relationships and delivers brain friendly content."
The UK is the largest pet food market in Europe accounting for £2.6bn (equal in size to the UK cereal market). The size of the natural pet food market is averaging £226m, covering the main sectors of wet and dry food, including raw and treats. We estimate that the market is growing by 15% yoy.
Source: HeyHuman